Back
04 April 22 - by England Squash
England Squash Awards Winners
The England Squash Awards judging panel have selected the winners from an incredible shortlist of people who have worked hard to make a difference in the squash community.
The awards celebrate a wide range of participants, clubs, coaches, and volunteers that are committed to helping the sport thrive. Reflecting on the chosen winners, the judging panel said:

"The huge number of nominations this year shows just how important and valued members of our squash community have been in helping the sport bounce back. The high quality of the shortlist was incredible and it was extremely hard to pick the winners from so many deserving nominees. It was empowering to read the stories and hear the passion and commitment demonstrated by so many individuals in so many different roles within the sport. Thank you to every unsung hero out there, and a special thank you to all nominees and winners for the impact you have clearly had."
Coach of the Year - Clare Wright


"Clare is everything that you could wish for in a coach. She's enthusiastic, always positive and encouraging, and continually seeking new ways to get not only members involved but also those who have not to date had any involvement in squash. She has developed an excellent network with the local schools from primary to secondary, state and independent, and from those with no experience of racket sports to the more advanced. Clare has also identified and developed initiatives to widen the game and encourage more women and girls to play. It's no accident that Reigate has had more girls playing for Surrey than any other club in the county."
Rising Star of the Year - Louise Hollamby
"Louise's parents were told by her care workers that she would not likely be able to participate in squash due to her needs. She has a brain condition called Pachygyria it's a life limiting condition with many complex needs. It affects all aspects of the body; muscle deterioration, severe vision impairment, epilepsy, severe global delay, speech impairment, Autism, ADHD, Dysphasia affecting eating and drinking, fine and gross motor skills, mental health and sleep deprivation. These impact on her daily life and her behaviour. She has no spacial awareness and no danger awareness - her hand-eye coordination is put to the test everyday, some days she uses her hands to eat as she can't find her mouth with a fork. Since Covid struck she has become hyper alert of her surroundings, noise and movement causing her anxiety to go through the roof. She tends to flit from activity to activity due to a short attention span. But squash it's a whole other story! For the first year or so she would struggle to hit/stop a rolling ball, she struggled with realising when it was her turn in group sessions and sometimes didn't understand how to do an activity. But she kept coming. And she kept smiling. And she made those in her group smile too, as well as the parents watching, and any of the coaches she has been on court with. In her mum's words, squash is her happy place."
Rising Star of the Year - Alex Broadbridge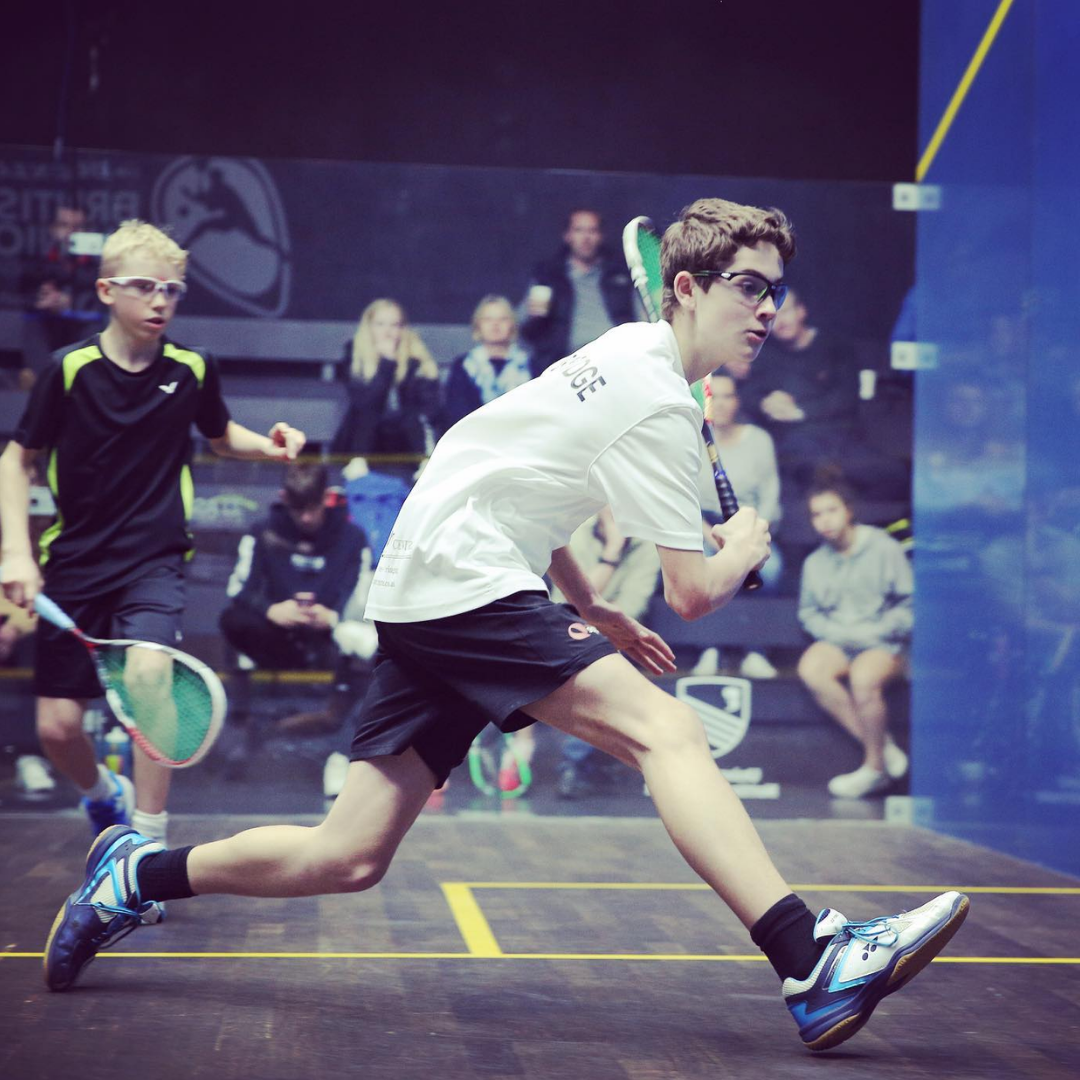 "Throughout lockdown, Alex met me in parks and fields to work on his fitness and stamina when we couldn't go on court. He joined me on bike rides and uphill sprints throughout winter to strengthen his legs and we discussed match tactics and his goals and how to achieve them. He came out of lockdown stronger than before and was passionate about getting back on court. He's taken responsibility for his development. Arranging additional training sessions throughout the holidays and gym sessions in order to prepare himself for England Development training. Every week he feeds back to me his progress on court and in league matches and we discuss what he wants to work on. His achievements on court have been many since Sep 2021 including winning the U15 EJC title, he came 2nd in the Pontefract Gold at U17 and beat the winner from the Pontefract Gold to win the Surrey Gold at U17 and won the U17 silver event in Warwickshire. More importantly he has grown up so much over the past 12 months. He has matured into a keen student who is actively seeking to improve and readily accepts advice and criticism without taking offense."
Volunteer of the Year - Suzanne Lund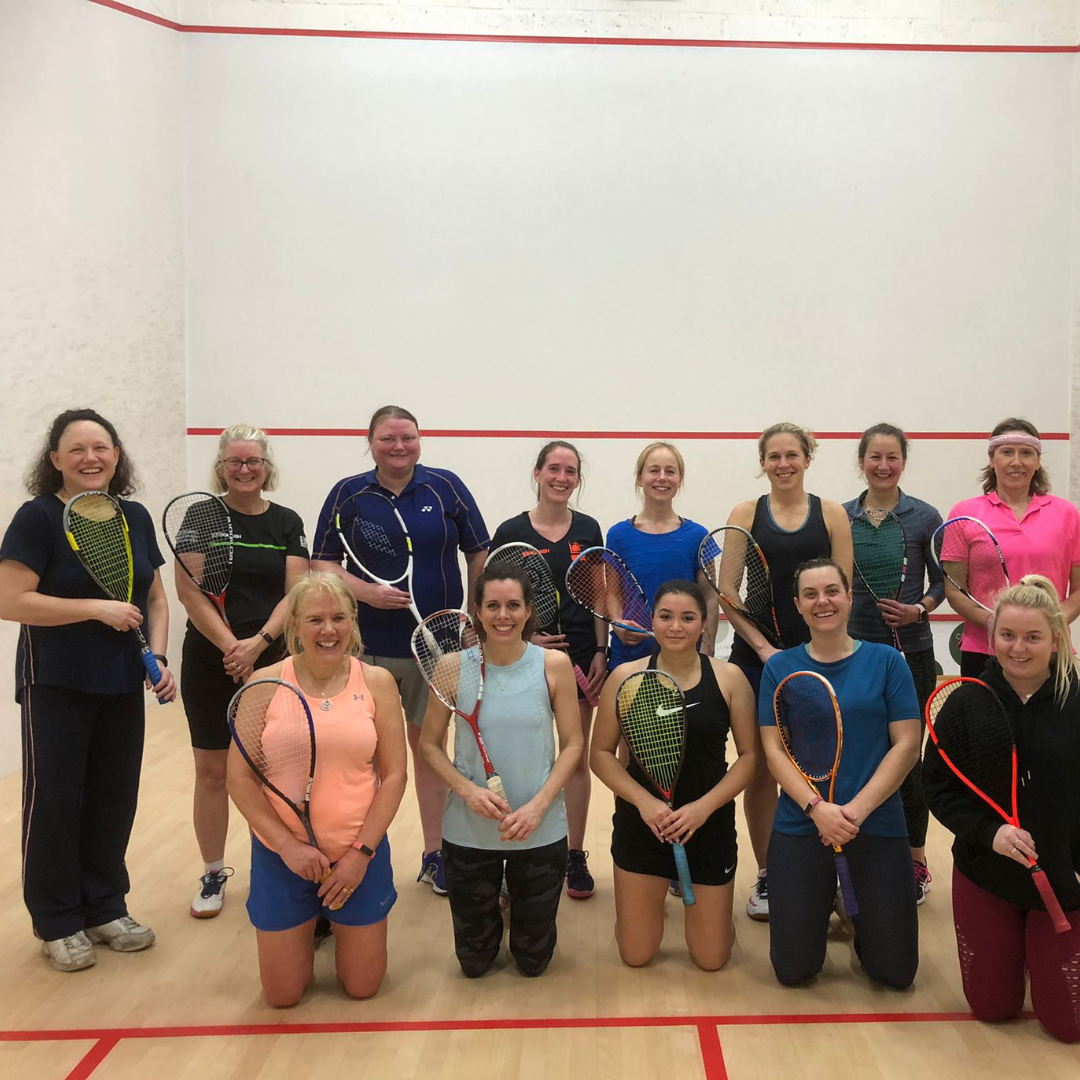 "Suzanne's engagement with the county has lead to a more positive culture within the women's league and has driven connections between all segments of the female playing community. Suzanne is connecting and bringing together isolated female players at clubs with no female critical mass and actively finding them a place to belong in our community. The county is regularly hosting Womens training sessions open to all women (16+). These have driven such a positive connection with players. Suzanne has been the key coordinator in organising and driving these events. One of Suzanne's goals is to retain existing teams and grow the number of teams playing in the Bucks Leagues next season. Her connection this season has brought together Bucks women to play and move into our first ICC finals in a very long time."
Referee of the Year - Lucy Townley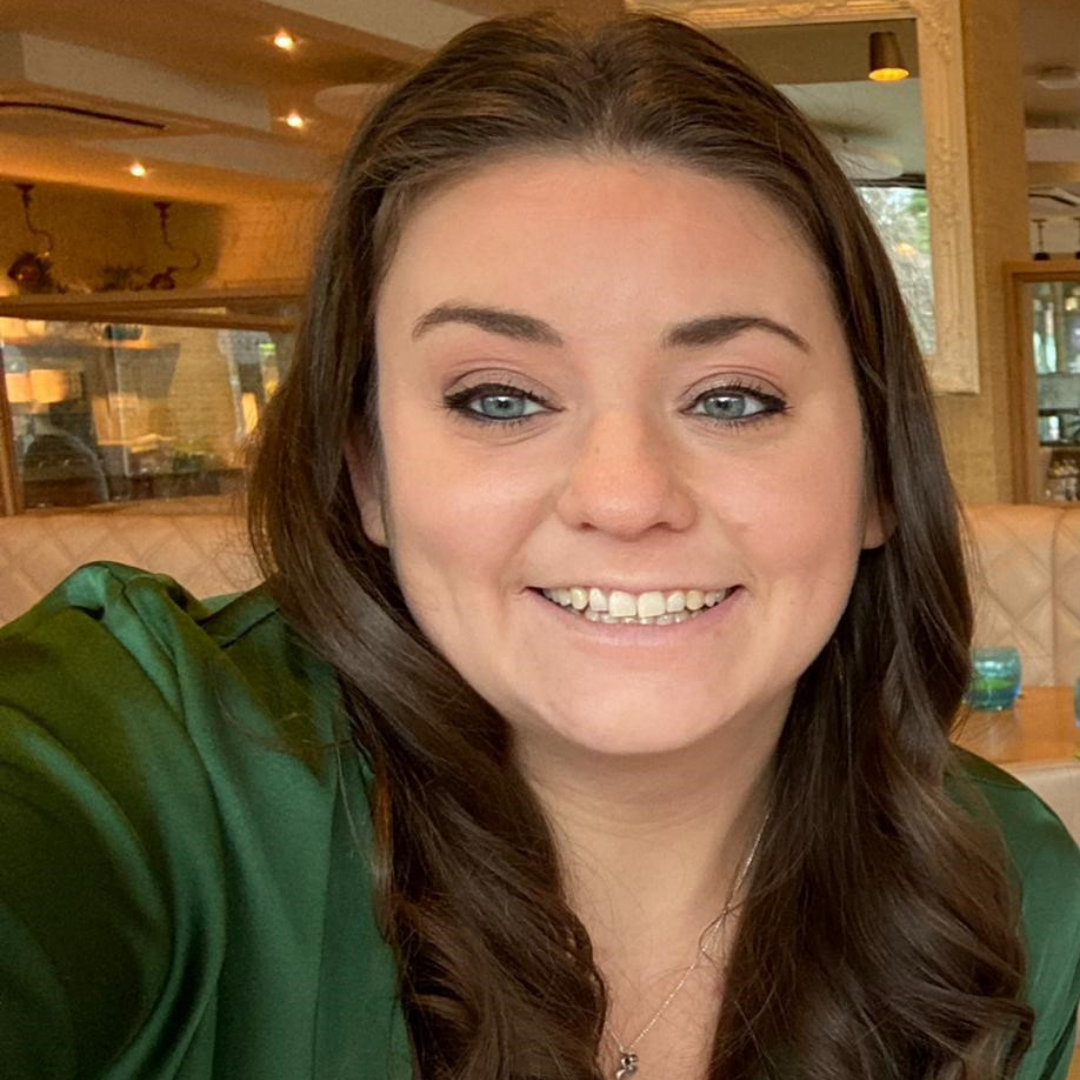 "Lucy has gone above and beyond to not only develop herself as a referee through attending numerous competitions and events up and down the country, but also represented the values of England Squash at all levels. Alongside managing full time work for a sport development charity, Lucy has given so much time to refereeing, setting herself high standards and taking every opportunity to develop, be assessed and progress through her referee career. The rapport Lucy has with both her fellow referees and the players has made her an incredibly likable and respected figure in the squash community."
Club/Venue of the Year - Wigginton Squash Club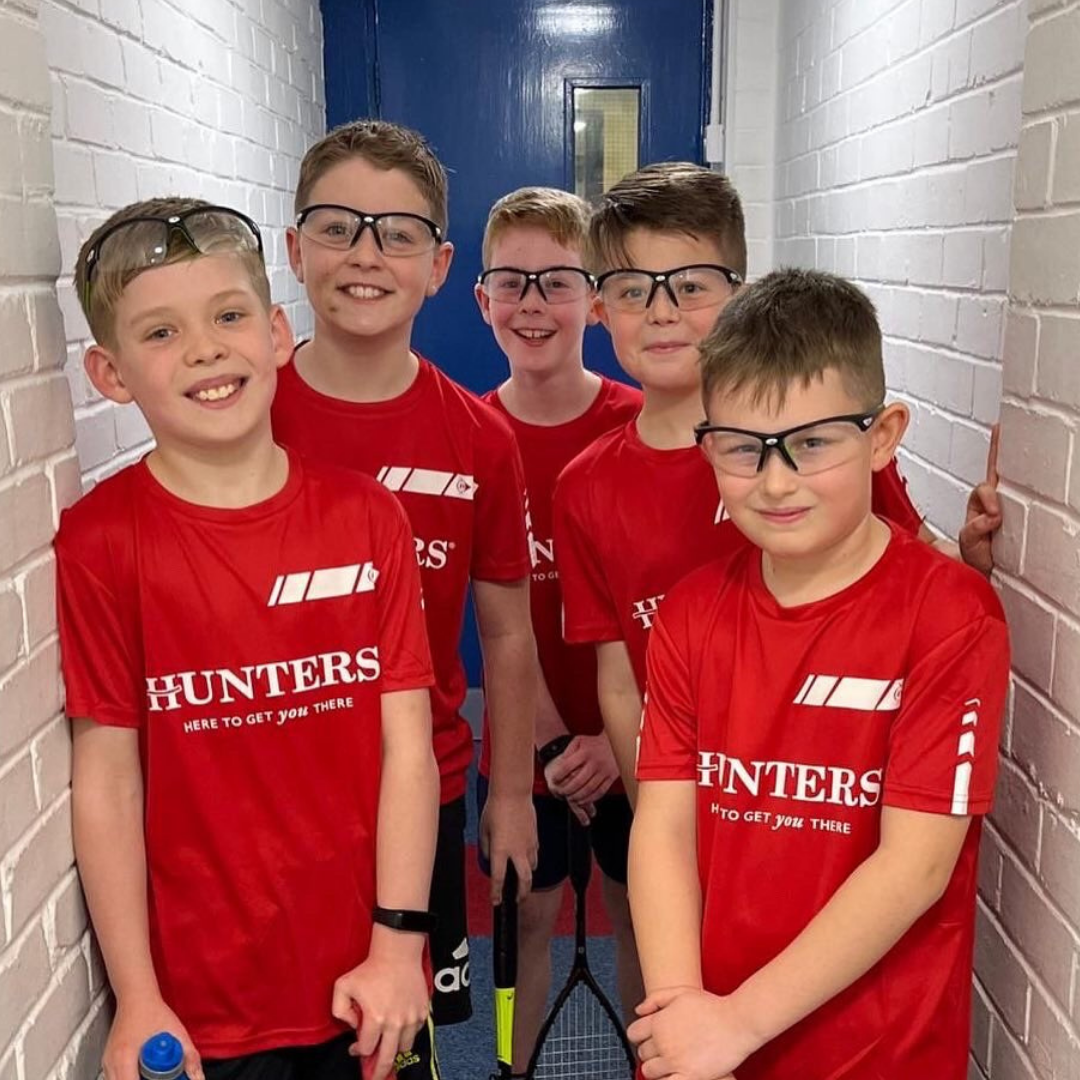 "Since lockdown the club has bounced back massively. We have introduced new junior and women's sessions from our Monday juniors and SquashTots sessions to our Women's open Tuesday night sessions. We also encourage our juniors to take part in the Sunday Social which is open to any member of any standard. The club is active in the community and will be the centre point to the Wigginton playing fields Queen's platinum jubilee celebrations. The club has just had its open weekend and we had a team of 30 volunteers helping organise the weekend, we have shown the club off to returning members and new people to the area. Our volunteers have arranged junior tournament around the Yorkshire area and I fully believe that the success behind Wigginton is down to its volunteers and the way that their committee interacts with the club and members as a whole."
Congratulations all! Each winner has received an England Squash Award and tickets to watch the women's and men's doubles squash semi-finals at the Commonwealth Games.