Back
06 December 17 - by Fiona Tomas
Laura Massaro: "It's not just in squash, but women's sport in general."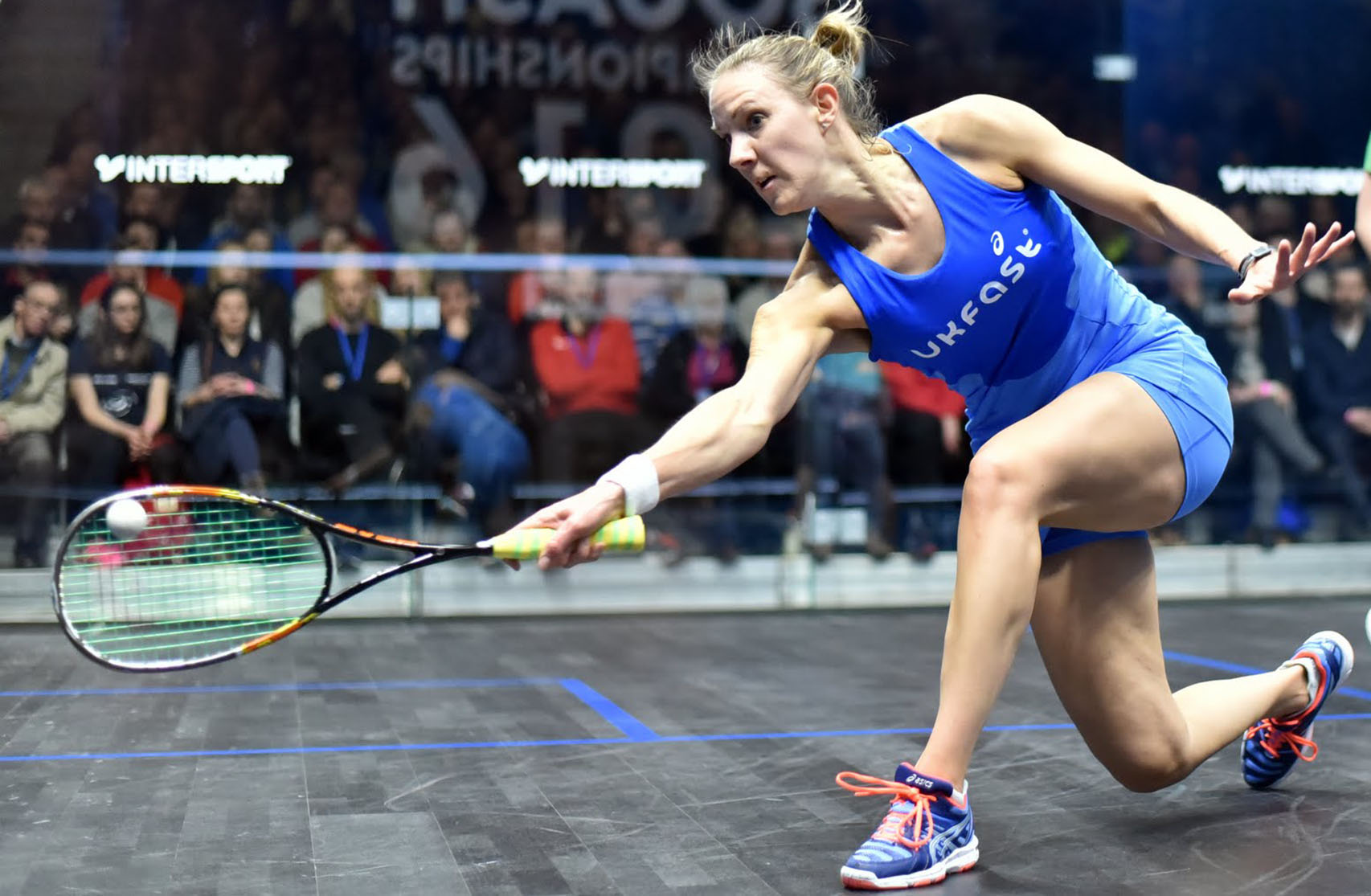 The AJ Bell PSA World Championships in Manchester will be the first of its kind to offer equal prize money for men and women. In what has been a mammoth year for women's sport, England No.1 Laura Massaro reveals how the sport is achieving greater parity at elite level and what it means to play on home soil.

A lot has changed since the last time Laura Massaro played at a World Championships at the home of England Squash.
It was 2008 – Massaro had broken into the world top ten that year and Malaysian winner Nicol David began to reign supreme on the international stage.
It would be a whole seven years before the Professional Squash Association (PSA) united with the formerly separate Women's Squash Association (WSA) in a bid to address the disparity in prize money and playing opportunities which were apparent across the sport.
Fast forward nearly a whole decade and Massaro now finds herself playing a different ball game. From a financial perspective in terms of gender parity, the game is a shadow of what it once was.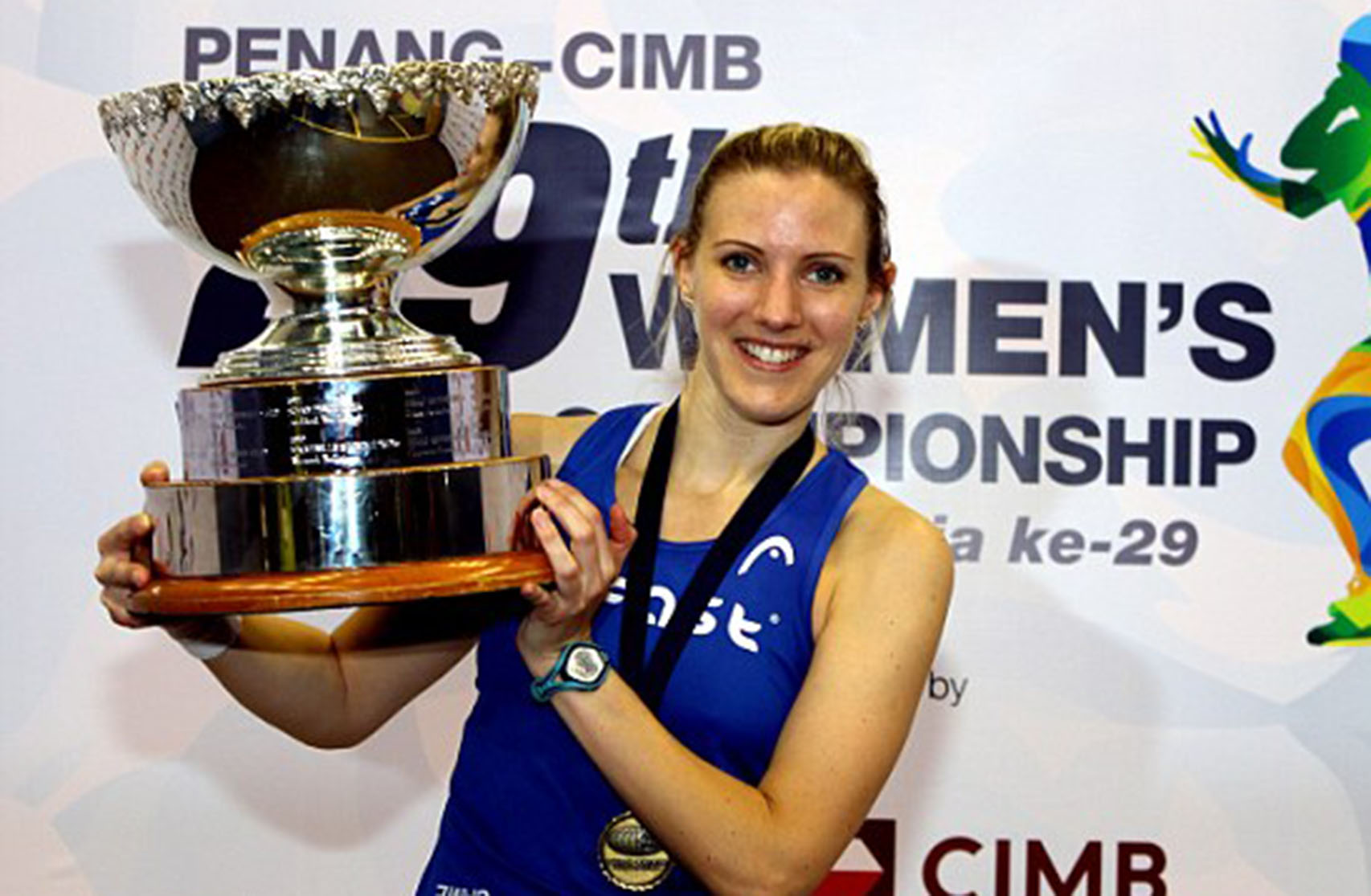 In the Women's Tour last year, female players inside the top 10 saw an increase in earnings nearly double that of 2015 (40.3%), with the top 100 players earning almost a fifth (19.3%) more than in 2015 – significantly greater than the growth of male winnings.
---
---
While the sport's continuing fight for Olympic inclusion had forecasted the need for such reforms, for Massaro, female squash players are starting to be duly recognised alongside their male counterparts.
"I think the amalgamation of the tours by the PSA and WSA has done wonders for the game and we're working together to grow the sport rather than against each other," says Massaro.
"It's great to be playing on tour at a time when there are so many positive changes going on in terms of equality and prize money, not just in squash but in women's sport in general.
"It's so tough having women's sport at the forefront all the time, but we're definitely going in the right direction and it's really exciting to be part of it."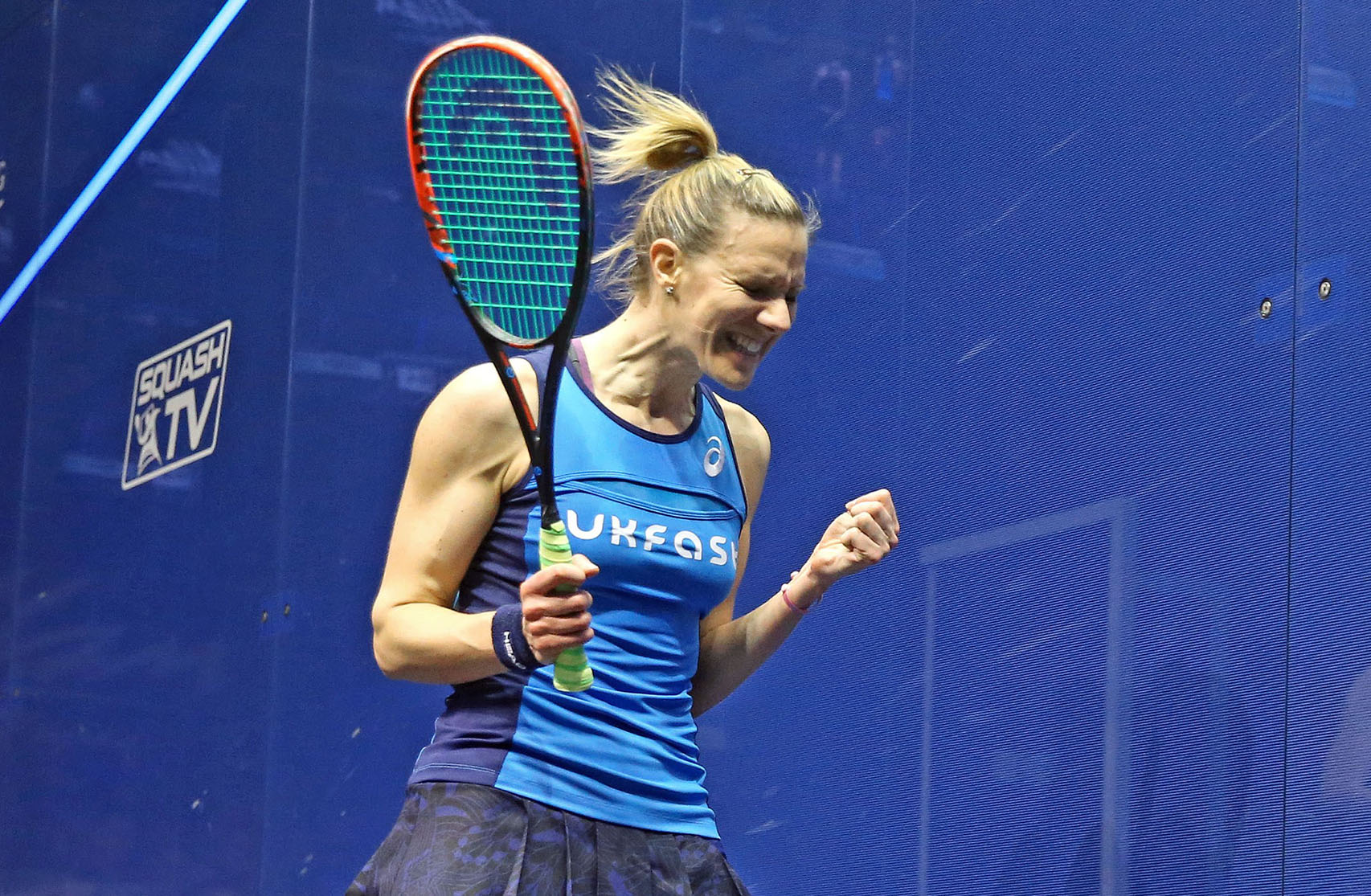 With her 2008 World Championship win, David claimed $114,000, while male champion Ramy Ashour took home winnings of $215,000. Both events were staged in Manchester, both champions overturned an opening game defeat to win in four games, but Ashour was granted nearly double of what David was for his efforts.
The first parity in prize money was introduced in 2013 at the US Open, but at the Men's World Championships in Manchester that same year, winner Nick Matthew received £16,300 more than Massaro, who also won the separately-staged women's event over 7,000 miles away in Penang, Malaysia four months later.
"The women were really disappointed to not have a joint event that year," recalls Massaro.
"But we girls made our point clear at the time and it's fantastic that everyone's taken that on board in the women's game."
And in a mammoth year for women's sport following the country's cricket and rugby team's successes, it seems only fitting that England is leading the way when it comes to shattering glass ceilings in gender equality in elite sport.
This year's Allam British Open – Squash's oldest and most established tournament – was the first in its 88-year history to offer equal purses to men and women – a feat also seen in the London Open this month.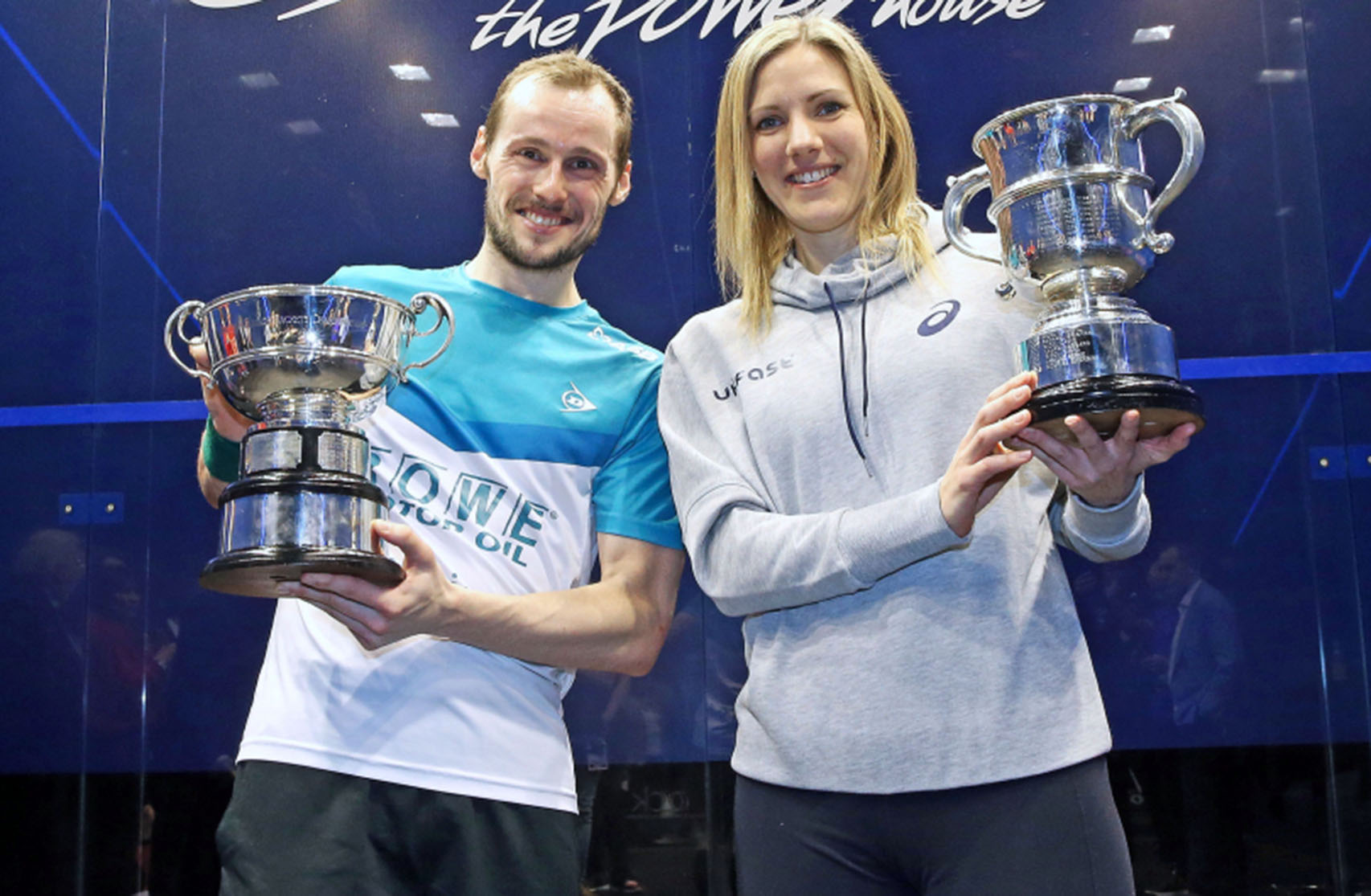 Buoyed by her second Allam Open title in May before defending her Dubai World Series Finals crown in the summer – where she overpowered world No.1 Nour El Sherbini – Massaro remains firmly in contention as she adds the final preparations to what might well be her last worlds in her country.
And while this year's historic AJ Bell PSA World Championships is different for all the right reasons, the task awaiting the 34-year-old and world No.4 remains the same.
"Going in, you just take one match at a time and try and prepare in the best way you possibly can and feel like you can back yourself in the best possible situation to do well," said Massaro.
"Other than that, you don't really want to get too far ahead of yourself because you're just setting yourself up for a fall. It's about taking each match as it comes.
"Playing in any world championships is great – it's something we all look forward to because it's the pinnacle of our season.
"But to play at home is amazing and for me – I've got my friends and family who can come and I've always felt I've done quite well with playing in England."
"You get some really good support and there's nothing better than having a home crowd get behind you, to have that is special."
Watch Laura in action at the AJ Bell PSA World Championships - buy tickets now >