Back
23 May 17 - by Chris Peddy
Matthew relishing PSL Final in Manchester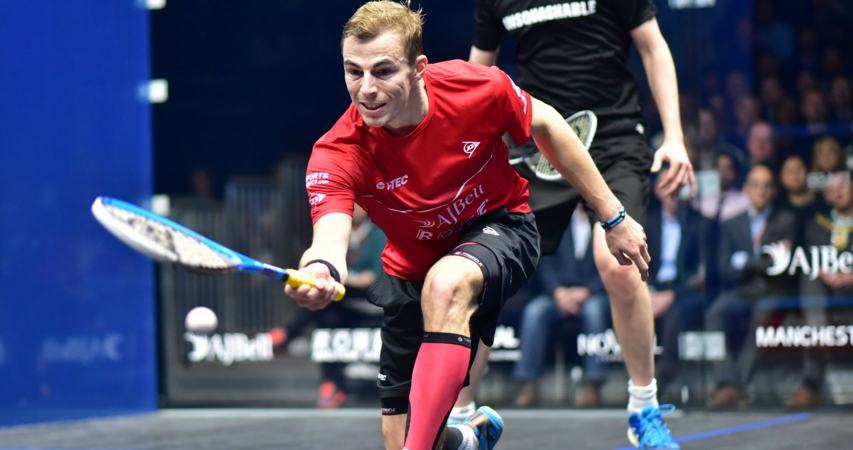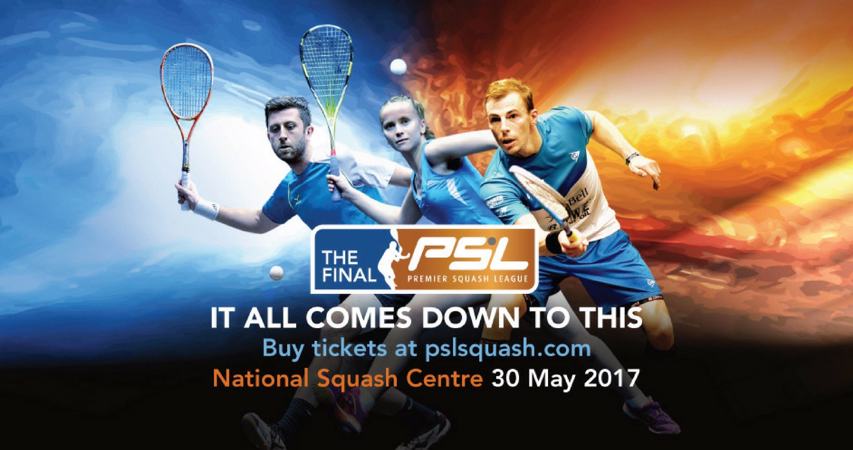 Three-time World and British Open champion Nick Matthew has urged fans to turn out for "team squash at its best" in Manchester next week.
He will face his old England rival Daryl Selby as Nottingham take on Leicester in the first PSL Final to be showcased as a special event at the National Squash Centre.
England's Emily Whitlock, World No.27 Millie Tomlinson and England Academy players Declan James, Richie Fallows and George Parker all also feature in a blockbuster night of squash action to decide the winners of this iconic league title.
Premium Back Wall tickets have now sold out but if you act now you can still experience a great view with some side wall action. Book your seat here today and don't miss out!
A dramatic showdown will see World No.4 Matthew face his old England colleague Selby in the headline first string match on the all-glass court. Matthew, 36, said: "I'm looking forward to a tough match and hoped there would be a big crowd for the event.
"We have a young, English-based team with some stardust thrown in, it's a great team to watch and support.
"I've wanted the final to be a standalone showpiece at the National Squash Centre for years so I'm delighted to see squash at its best there to end the season."
There will be plenty on offer to attract the capacity crowd that Matthew craves. With England Academy players Declan James, Richie Fallows and George Parker all living in Manchester and regularly training at the National Squash Centre, as well as Cheshire-born Adam Murrills, who plays for Bowdon Squash Club, near Altrincham, there is a strong local interest. Add to that Matthew's own Sheffield contingent a short drive away and the home fans from both Nottingham and Leicester and there promises to be a great atmosphere around the all-glass court.
Matthew said: "It's been my first season in a new team and a different city so it's almost felt like a new league for me after playing for so long at Duffield. At first it felt strange pulling on a new shirt for a new team, let alone one who have been such close rivals over the years.
"We've grown as a team and really connected with the fans and it would mean a lot to win it for them on Tuesday. To top the season off with a final visit is massive and we want to go all the way now."
Don't miss an unforgettable night of top class squash when these two heavyweights meet on Tuesday, May 30th, book your tickets today!
Teams
Nottingham

Nick Matthew [1]
Declan James [2]
Richie Fallows [3]
Adam Murrills [4]
Millie Tomlinson [W]
Leicester
Daryl Selby [1]
George Parker [2]
Mark Fuller [3]
Darren Lewis [4]
Emily Whitlock [W]
Schedule
7pm: Women's string (glass court), Fourth string (court 4)
7.50pm: First string (glass court), Third string (court 4)