Back
14 July 21 - by England Squash
West Midlands residents offered exclusive access to Games tickets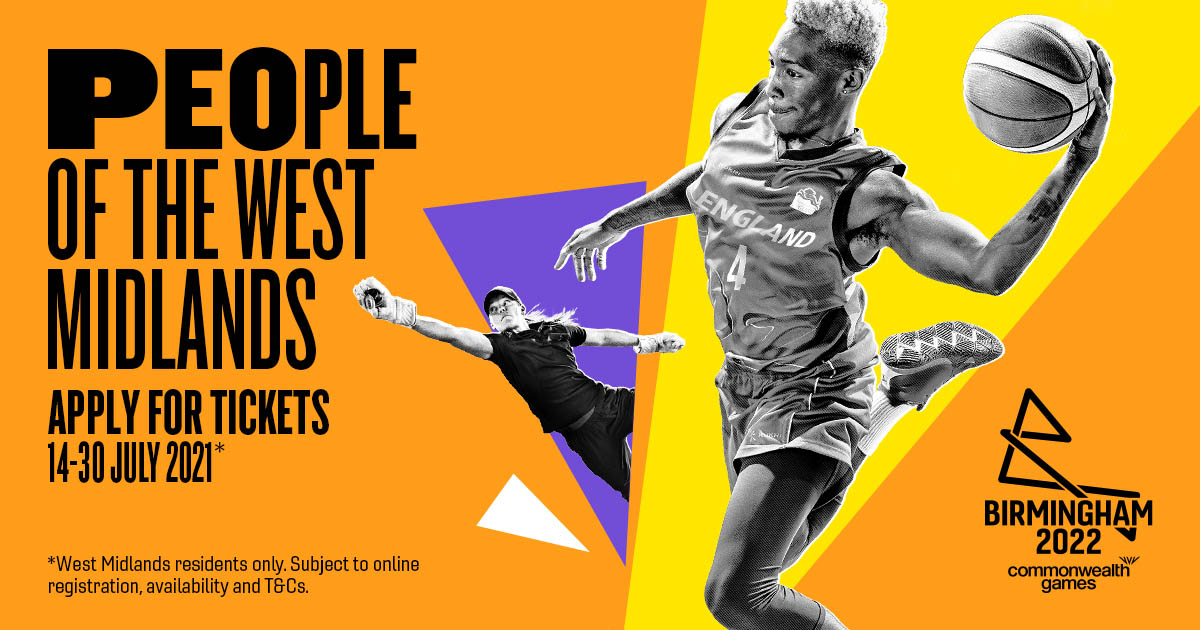 The Birmingham 2022 Commonwealth Games is coming to the West Midlands next summer, and from 14 to 30 July, people who live in the region can apply for tickets in an exclusive ballot.
There are more than one million tickets available for the Games, with ticket prices starting from £8 for under 16s and from £15 for adults. There are two public ballots to apply for tickets:
West Midlands Ballot open to West Midlands residents (open between 14-30 July)
Main Ticket Ballot open to everyone (opens September 2021)
The Birmingham 2022 Commonwealth Games is a once-in-a-lifetime opportunity to witness history in the making as the stars of English squash bid for Commonwealth singles and doubles success on home soil. 11 days of unmissable squash action awaits with 20 squash sessions and three medal sessions taking place at the University of Birmingham Sport from Friday 29 July to Monday 8 August. There are also 18 other sports to watch including athletics, swimming and gymnastics. Plan your Games by taking a look at the full competition schedule.
How to apply
Find out now if you're eligible to apply in the West Midlands Ballot then follow the instructions to apply for tickets:
Live outside the West Midlands region? You can still set up your ticketing account today and the Birmingham 2022 team will be in touch when the Main Ticket Ballot opens in September 2021.
For all the latest squash news from the Games, keep an eye on our Birmingham 2022 Commonwealth Games hub.