Back
14 February 18 - by Max Chesterton
Willstrop relishing British National challenge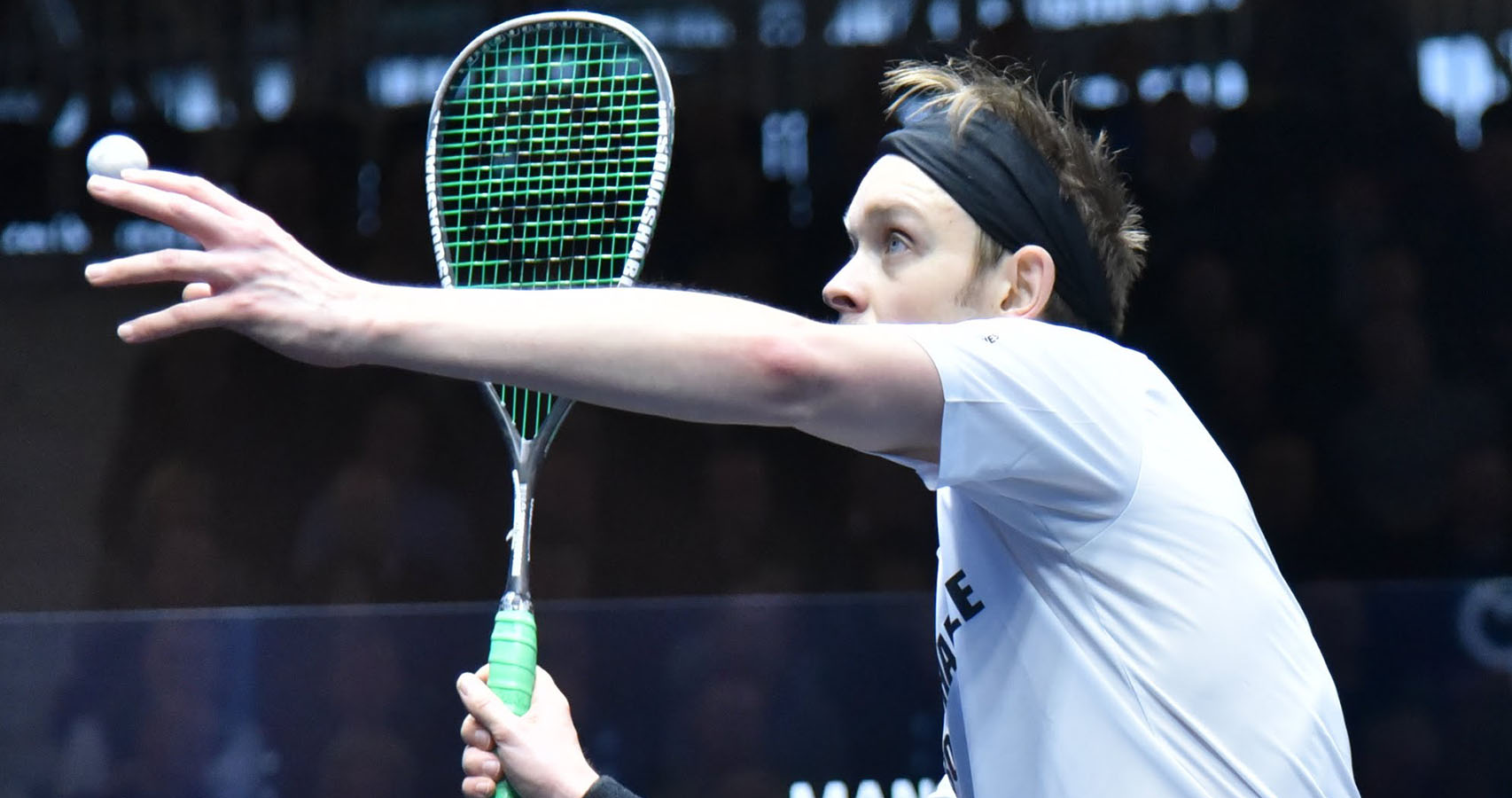 Former World No.1 James Willstrop is relishing the opportunity to battle for the prestigious British National crown this week after being forced to retire in last year's competition through illness.
The two-time British National champion is seeded to meet fellow Yorkshireman and nine-time National champion, Nick Matthew in what will be their last Nationals final.
Willstrop, 34, is under no illusion about how tough this year's event could be.
"There are a lot of good players like Declan James, Daryl Selby, Chris Simpson and younger players like George Parker who took Nick Matthew to five at the World Championships, " said the 2007 and 2008 winner.
"With so many players to get through, I can't possibly presume that it is about me and Nick.
"Obviously if we do happen to play, it will certainly be an occasion that I can enjoy, soak up, and get stuck into.
"If it did come to that, I think both of us would revel in the enjoyment of being able to play in a National final again."
Willstrop dropped out the 2017 competition at the quarter-final stage after being forced to retire after 52 minutes in a tie against last year's runner-up Joe Lee through illness.
Despite the vast number of tournaments held across the globe on the PSA tour, the British Nationals is a competition that the Pontefract player holds dear.
"The Nationals are very prestigious - it's always been really well produced, directed and staged," said the six-time runner-up.
"It's being held in Manchester and I have a great love for the place. We have always trained there, and our national centre is there."
"It is always a pleasure to come back to a city that has always supported squash like no other. There is a lot of good feeling around the event.
"To be a national champion is a very special thing. It is a thoroughly enjoyable event to look forward to and you never know how many I may play in, so you have to try and enjoy them."
Watch James in action and buy tickets at www.isportstore.com