The Bounce Back campaign aims to bring the squash community in England together during the COVID-19 pandemic, and will provide opportunities, guidance and resources to clubs and venues to help them re-engage the one million people who play squash in England.

---
Your success stories
How clubs and venues are bouncing back:
Reopening Bedale Squash Club
We visited Bedale Squash Club to see what steps they are taking in preparation for a safe return to play.
Reopening Chapel Allerton Squash Club
Find out what measures the six-court venue is introduced to facilitate safe play and reassure members.
---
Latest Bounce Back initiatives
Team Laura vs Team Nick

On World Squash Day (10th October), we launched Team Laura vs Team Nick with players from around the country picking a side, getting on court and recording their scores via SquashLevels in the greatest team squash battle. The initiative aimed to provide clubs with a competitive opportunity to encourage their players back on court safely, Leamington Squash Club recorded 60 matches and said,
'Great idea that certainly helped Leamington with getting people back on court. A bit of competition always helps'.
Unfortunately the contest was brought to a premature end by the national lockdown imposed on 5th November. However, despite the restrictions, 459 matches were played during the competition's final week, bringing the total to an impressive 1,165 matches.
Team Laura claimed victory over Team Nick, triumphing 667-498.
Look out for similar initiatives in future.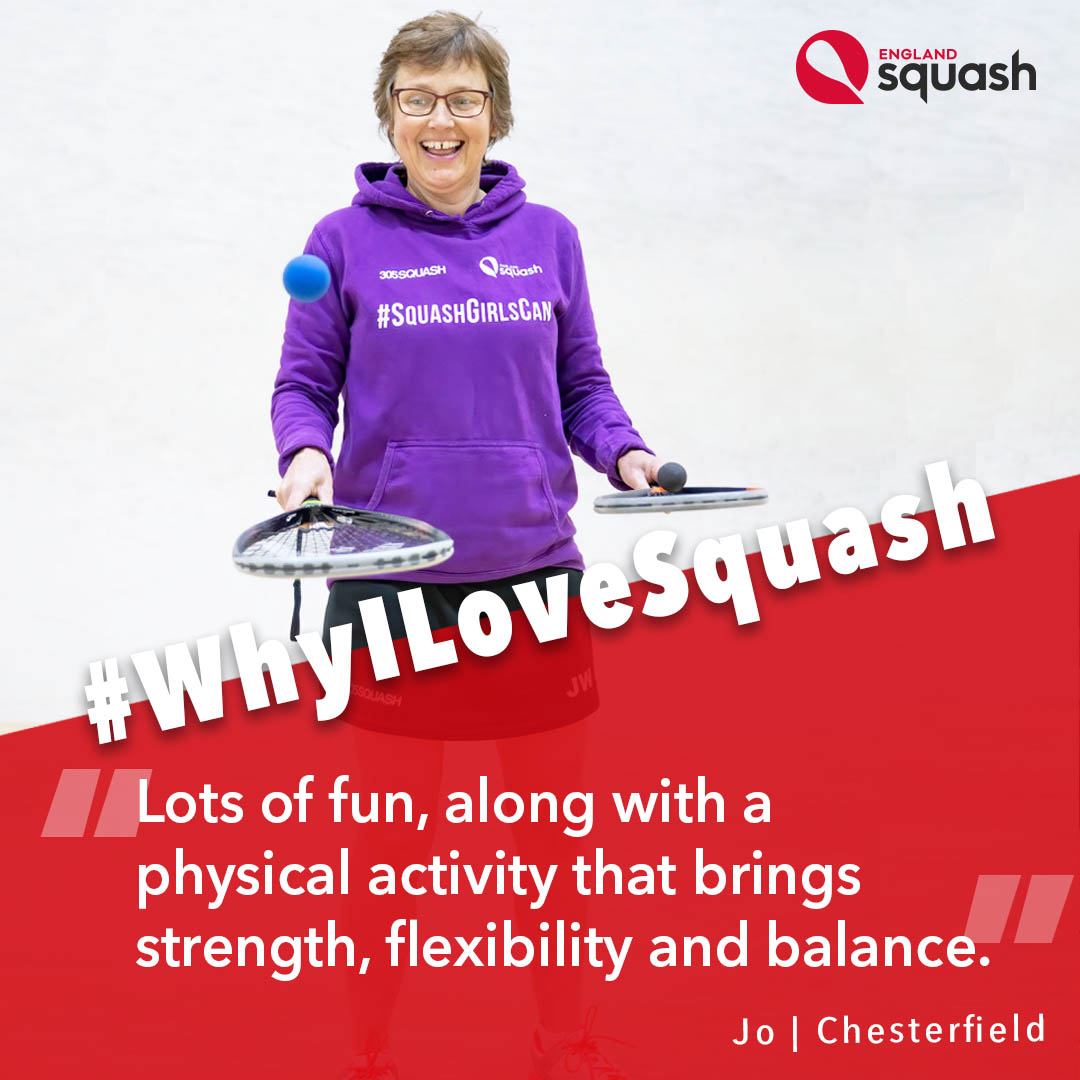 #WhyILoveSquash
We're supporting the World Squash Day #WhyILoveSquash campaign which celebrates all the amazing reasons why people play, coach, referee and volunteer in squash! Download our template and use it to share #WhyILoveSquash quotes from your players and workforce on social media.
---
More coming soon
Head back soon for further opportunities, resources and downloads!