Our Courses

Back
Coaching
England Squash Talent Development Award (Level 3)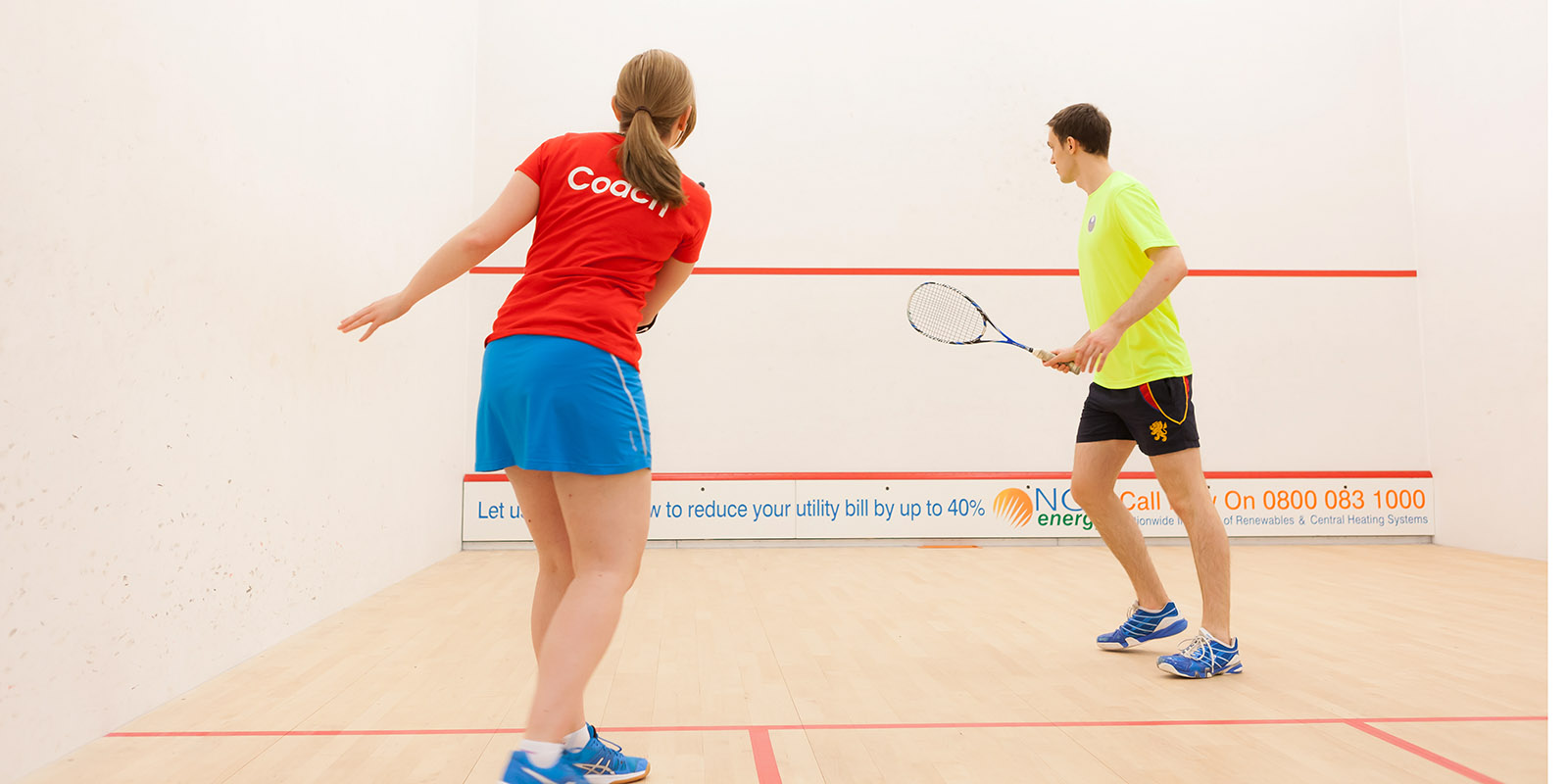 The Talent Development Award enables candidates to analyse, develop and deliver player centred coaching and delivery plans that cover all areas of a player's personal development. The course consists of face to face practical sessions, bespoke webinars and tailored mentoring.
Who it's for: a Level 2 coach looking to coach the technical and tactical requirements of squash to both juniors and adults at advanced level (County and Regional) or support and mentor other coaches – as a Head Coach or Assistant Coach.
Coach testimonials
"Without that level three qualification I wouldn't have been considered for the job. The course does help financially - it definitely upskilled me and was a few days of great content. The best thing about the course is being known as a Level Three coach - it allows you to apply for jobs that you wouldn't be able to otherwise, so it gives you kudos and gets your foot in the door."
Liam Gutcher, Head of Racquet Sports at Newcastle
"There are so many benefits to the course. The Level Three goes through everything from performance analysis, strength and conditioning, video analysis and peer reviews. It is a great course for building confidence and taking your coaching to the next level."
- Anna Vaughan-Hawkins, Cheshire County Coach
Find out more about the Level 3:
During the course, you'll take part in the following coaching workshops:
Strength and conditioning workshop
Performance analysis and the coaching process
Playing in partnerships
Learning styles and skill games
Coaching Philosophy and Skill Acquisition
Following the course you'll be able to:
diagnose faults in technique
develop strategies to present feedback and enhance effectiveness
describe the physical demands of squash and the energy systems used
identify, test and plan physical conditioning sessions for squash
cover players' lifestyle skills
implement appropriate techniques to enhance a player's mental toughness
support and mentor other coaches – as a Head Coach and Assistant Coach.
Before starting this course, you'll need to have attended the Talent Development (Level 3) Pre-requisite Workshop.
The cost of the course is £1,200. The Level 3 award is hosted at the Edgbaston Priory Club. If you wish to pay the course fee by instalments or have funding assistance in place, please contact Kevin Stewart by email prior to application at kevin.stewart@englandsquash.com.
There may be some financial assistance available in your area - check out our funding opportunities.
Course Details
Level: 3

Price: £1,200.00

Delivery Mode: Mixed

Membership required: Yes - Coaches Club

Prerequisites: Level 2 Coach