Our Courses

Back
Coaching
England Squash Talent Development (Lvl3) Prerequisite Workshop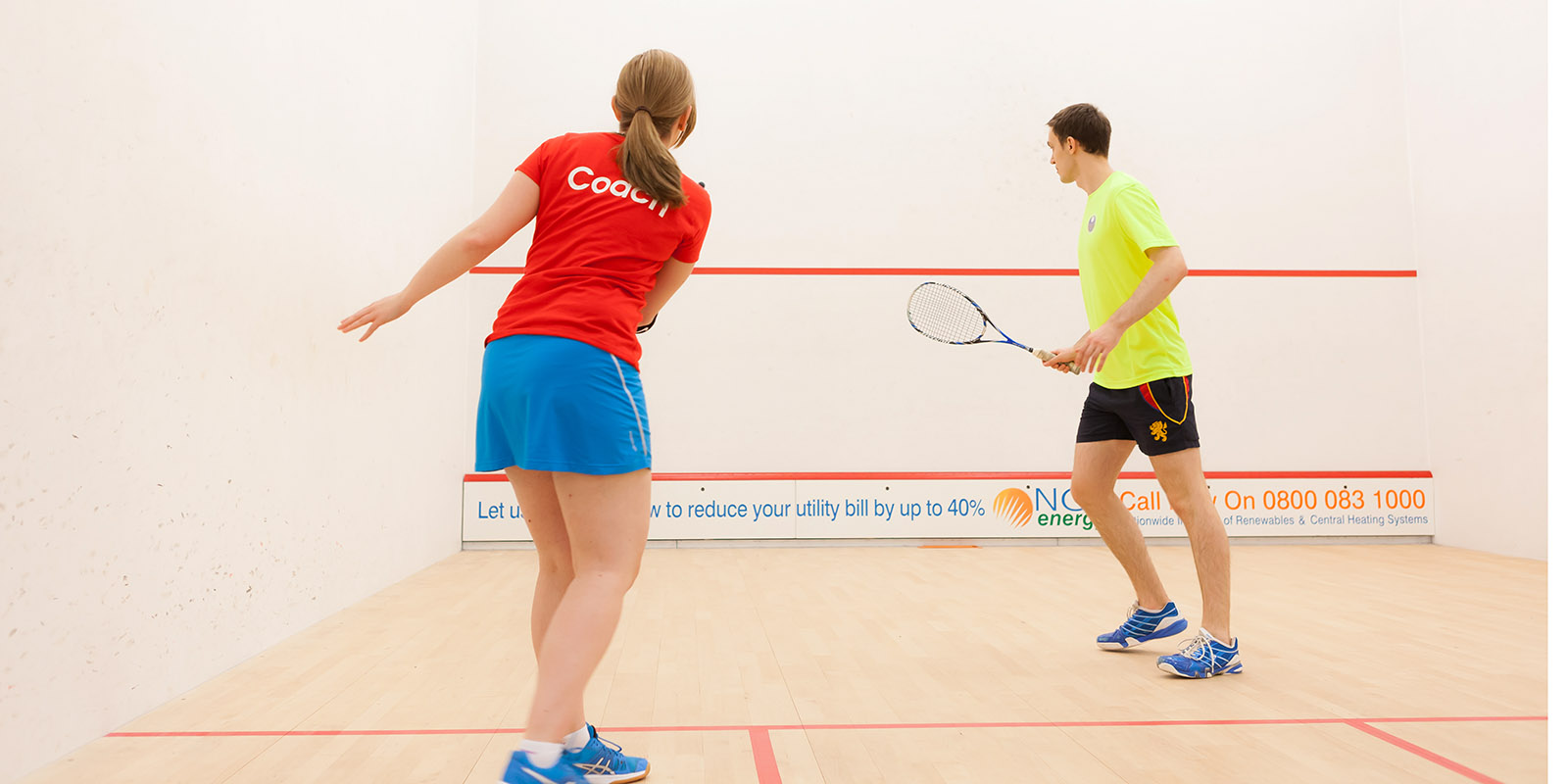 Are you a level 2 coach looking to level up? Join our one day workshop with England Squash High Performance Coaches Paul Carter and Tania Bailey to find out what Level 3 entails before the course officially starts.
This is your chance to improve your skills and develop new ways of coaching both juniors and adults at advanced level. During the workshop, we'll be chatting through the Squash Pillars, providing examples of session themes at Aspire squad level and above, and working together on video analysis of on court group activities and assessment.
If you're successful, we'll invite you to apply for the upcoming England Squash Talent Development (Lvl3) Award. This will be available to book once the workshop day has taken place.
The dates for the full Level 3 Talent Development Award are as follows:
Face to Face Dates:

February 6th and 7th - Days 1 & 2
April 3rd and 4th - Days 3 & 4
June 6th and 7th - Days 5 & 6
Webinar Dates via Zoom (7:30pm): Tuesday 31st January / Tuesday 28th February / Tuesday 28th March / Tuesday 25th April / Tuesday 16th May / Tuesday 20h June.

Mentoring days (10:00am to 2:00pm): Wednesday 15th March / Tuesday May 9th / Tuesday July 5th.
Assessment Interviews: September 11th to 15th
Description and explanation of the Squash Pillars as well as examples of session themes used at Aspire squad level and above.
An on court group session based on building conditioned games around the Pillars. As well as analysing the backhand and forehand drive based around the non-negotiable coaching points used throughout the England pathway.
An explanation will be given on what the level 3 course entails and what the coaches are expected to deliver on completion of the course.
Successful candidates will be invited to apply for the upcoming England Squash Talent Development (Lvl3) Award taking place at the Edgbaston Priory Club 2022. More information about the Level 3 course can be found here.

You must be at least 18 years of age.
Hold an appropriate Level 2 Award in Coaching Squash
Valid DBS and safeguarding
The cost of prerequisite day attendance is £50. The workshop is taking place at the Edgbaston Priory Club.
The cost of the full level 3 course is £1,200. The Level 3 award is hosted at the Edgbaston Priory Club in 2022. If you wish to pay the course fee by instalments or have funding assistance in place please contact Kevin Stewart by email prior to application at kevin.stewart@englandsquash.com.
To register you:
must be an England Squash coaching member (Membership costs £65 and includes Public Liability Insurance).
need to hold an up to date DBS Enhanced Disclosure (approx. £18) safeguarding training (approx. £25) and first aid certificate.
There may be some financial assistance available in your area - check out our funding opportunities.
Course Details
Level: 3

Price: £50.00

Delivery Mode: Mixed

Membership required: Yes - Coaches Club