Women's Squash Week 2020 toolkit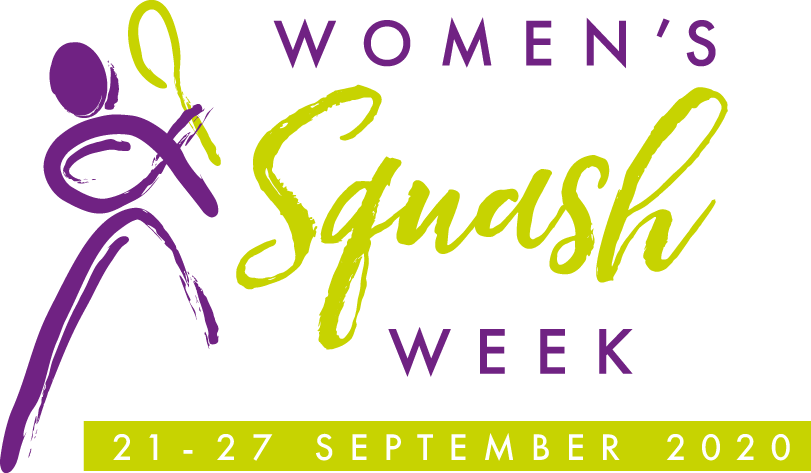 Women's Squash Week is an international celebration of squash. Our 2020 campaign aims to celebrate women and girls within squash and raise the profile of the sport amongst women and girls.

Throughout the week, we'll be celebrating women and girls in squash by sharing stories featuring from players, coaches and referees.
Read on for event ideas and inspiration, and download videos and photos to support your activities.
---
Get involved
Throughout Women's Squash Week, we're celebrating and recognising women and girls in squash whilst encouraging clubs and venues to recognise and celebrate people in their clubs.
Why not host a COVID-19 safe Squash Girls Can activity?
Coach up to six per group at most two players per court
Encourage social play
Create an offer for families or households to get on court
Here's what women and girls say about female-only sessions and why you should host an event!

"You want to go back and see everyone again. It's that social element. The group element is important."
"In an all-female group…people aren't self-conscious about wearing their leggings or having their sports bras on, and all of that stuff that is sometimes a barrier to sport. I haven't felt any of that because it's an all-women session."

"The women's group worked really well for me personally as I hadn't done anything for myself for over a decade after having kids, giving them my priority. A women's only group is just a bit less intimidating. You're getting yourself back into sport."
Download the Women's Squash Week 2020 logo (web or print) to use on your web and social or for posters and t-shirts.
---
Images
Download high quality images to promote your activities:
---
Videos
Download engaging videos to push out on your web and social media channels: