Squash Girls Can: Club Success Stories
Coach Jo Robinson at Ebbisham Squash Club shares her tips and experience for staging a successful female-only session.

To celebrate International Women's Day, Jo held an event where female players of all ages and abilities could try out squash and squash 57. Jo found that squash 57 was the best option for these newer players and shares her learnings to help you get the most out of your female-only sessions.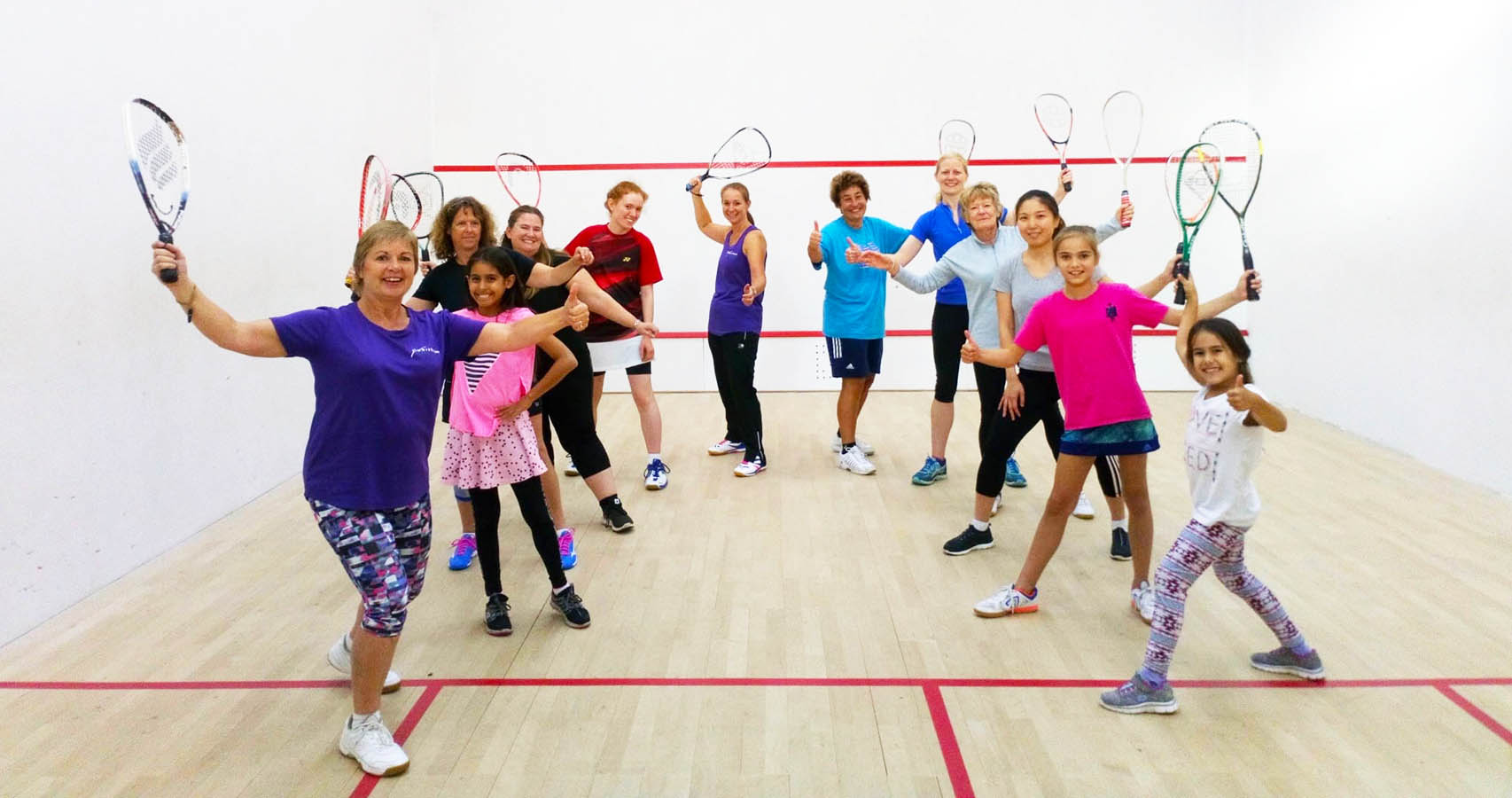 "We held a multi-sport event, where women and girls could come along and try a number of different racket sports including squash and Squash 57.
"In total, 35 women between 14 and 70 attended with many of them having never played squash 57 or knowing what it was. Within just five minutes, complete beginners were running around the court and having fun, and quickly picking up how to play.
"That is the great thing about squash 57 for newer players - you get instant success, longer rallies with less stopping and starting, and you still get a great workout without even realising!
"After a couple of hours on court, we provided free coffee, tea and cakes plus a charity raffle. It was awesome! For Women's Squash Week 2021, I'm running a host of activities for all ages and abilities throughout the week from beginner sessions, social mornings followed by a Macmillan charity coffee and cake event and a family event for mums, aunts, daughters and nieces to get on court together."
Jo's top tips for a great female-only event
1. Discuss your ideas first with the club management, committee and coaches to get approval and book any courts you need.
2. Plan ahead 4-6 weeks in advance to get everything in place and ready to go.
3. Make a list of everything you need to do before, during and after the event and check it off as you go.
4. Enlist helpers in advance for setting up, coaching and clearing up - you can't do it all yourself.
5. Advertise the event to friends, family, club members and non-members with posters, flyers, social media, WhatsApp groups, word of mouth at least two weeks before the event and, if possible, remind everyone again two-three days before the event.
Looking to promote your female-only sessions? For social media graphics, a promo video and venue poster, visit the Squash Girls Can Toolkit and Women's Squash Week toolkit.