Back
17 January 22 - by Alex James
Top 5 mental health benefits of playing squash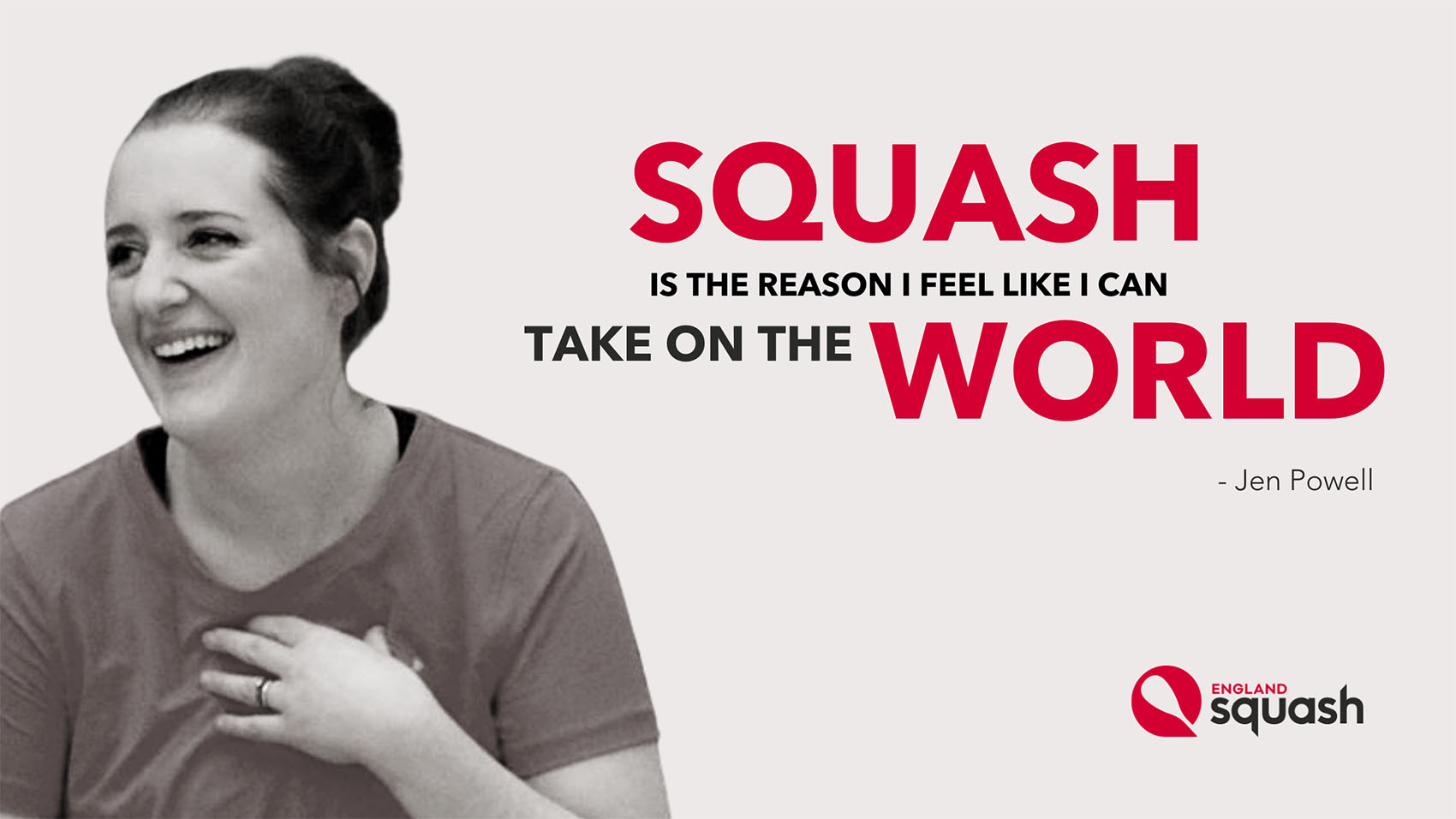 Many people turn to squash when they're struggling with their mental health. It's a chance to escape and claim something as your own. Make friends when you're feeling isolated. Hit a ball around the court whenever you're frustrated. No matter which way you see it, squash is so much more than a fun way of getting fit. Here's 5 mental health benefits of playing squash to prove it.
1) Catch some endorphins
The rush you get from playing squash can really help with symptoms of anxiety and depression. Just 20 minutes on the court could:
Boost your self esteem
Relax the muscles and relieve tension in the body
Improve your memory
Serve as a distraction from negative thoughts
Enhance your sleep
Anything that gets you moving can help, but the concentration required for squash is great for mindfulness. Tuning in to how your body moves and feels on the court can interrupt the flow of negative thought patterns that come along with anxiety, giving you a chance to do something for yourself with a clear head.

2) It's anyone's game
People from all walks of life take up squash for fun because there's no pressure to be perfect the first time they pick up a racket. Take recreational player, Jen Powell as a shining example. Guest blogging for England Squash, squash is the reason she feels she can take on the world:
"For the first time, there truly were no expectations on me. I had no preconception of what a female squash player should be, how they should look, should they be tall or short, thin or fat, young or old. Even if I had any preconceptions, the mix of women and girls that I met in that first session would instantly dispel them.
"From the moment I stepped on court I felt a new positive energy I'd never felt before."

3) There's always time for coffee afterwards
It can be really difficult meeting new people, but squash offers an easier way to break the ice and find friends for life. Even if you don't have time to join the group for coffee afterwards, simply being invited can do wonders for your self-esteem.
Playing squash is also a great way of getting you out of the house a couple of times a week. Whether you're getting in a quick session before the school run with other mums or hitting the court to destress after work, there's always time for a coffee and chat afterwards.

4) We're a friendly bunch
Though you might have some anxiety about trying something new, the warmth and reassurance you get from the squash community is infectious. Once you get through the door, the friendships you build will have you hooked in no time.


5) Find joy in moving your body
Joyful movement focuses on physical activities and ways of moving your body that makes you happy. You'll have so much fun playing squash that you won't even realise you're exercising! Finding an activity that you enjoy means you're much more likely to stick at it for your mental wellbeing.
If you'd like to try out squash to improve your mental health, you can discover your nearest court with our handy court finder here.