Back
30 July 21 - by England Squash
Hundreds flock to Birmingham 2022 squash showcase
A free sports festival to mark one year to go until the Birmingham 2022 Commonwealth Games inspired hundreds of Birmingham residents to try out squash for the first time and provide a glimpse of the celebration of sport that will be coming to their city next summer.
The sporting spectacular in Centenary Square on Wednesday 28th July gave people of all ages the chance to try their hand at a number of sports that will feature in the Games including squash, boxing, basketball and cricket.
Residents had the opportunity to play on one of two brand new Mini Squash courts built by Melior Sports, take part in the longest rally challenge and see some of the UK's biggest stars in action including England No.3 Millie Tomlinson, World No.25 Declan James and Welsh No.1s Joel Makin and Tesni Evans.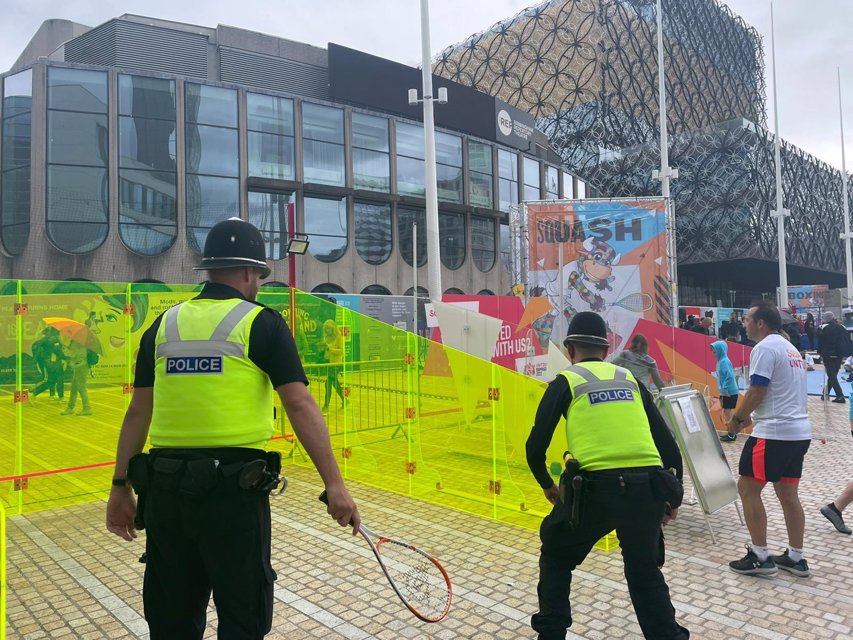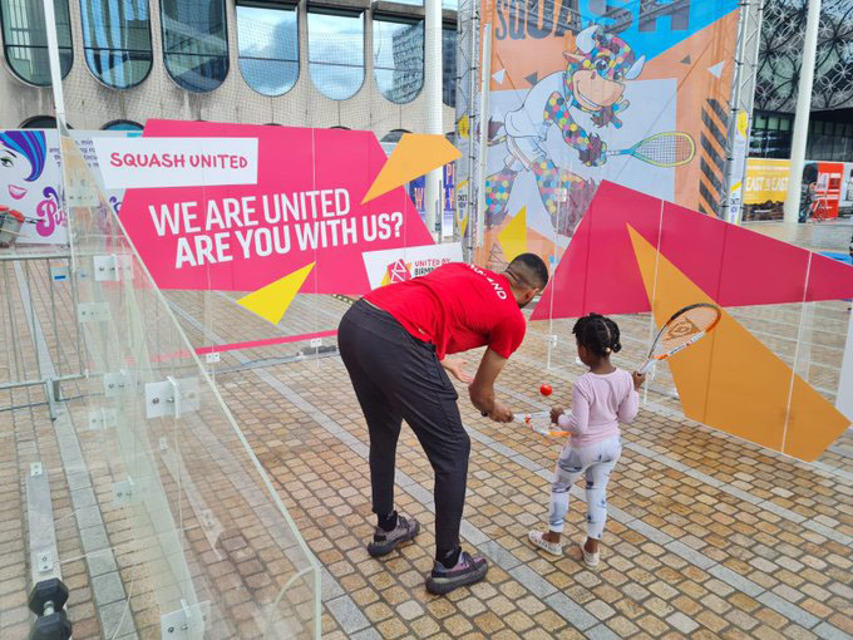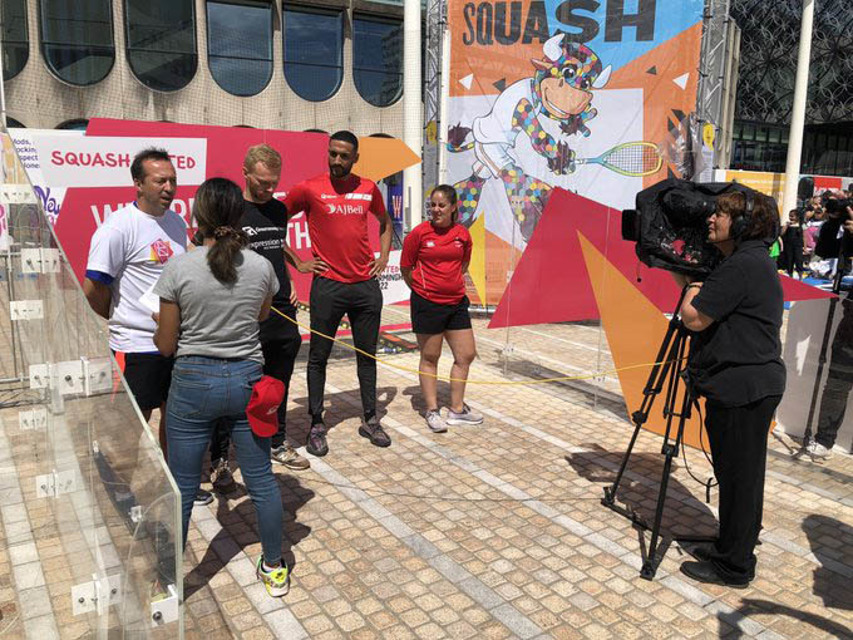 The event marked the first in a series of community engagement roadshows, organised by the Birmingham 2022 team, which aim to raise the profile of sports featured in the Games and inspire more people to get active through sport. Squash is set to feature in each of the roadshows which are run by the Squash United By Birmingham team.
Mark Williams CEO at England Squash said:
"This event was a fantastic opportunity to raise the profile of squash across the West Midlands and give local residents the chance to try out our fantastic sport.
"Huge congratulations and thanks must go to the Squash United by Birmingham 2022 team for organising the activities on the day, particularly Mike Harris and Ming Lee, who alongside the volunteers and professional players, delivered a fantastic showcase for squash that will kickstart a very exciting year for the sport.
"The Commonwealth Games is a critically important event for squash and a home Games presents a unique opportunity to showcase everything the sport has to offer. We want to use the Games to inspire more people to pick up a racket and we look forward to working alongside our partners to ensure Birmingham 2022 leaves a lasting legacy."
The main ticket ballot opens on 8th September and closes on 30th September. Register for an official ticketing account now on the Birmingham 2022 website.
To find out more about the Games, visit our Birmingham 2022 Commonwealth Games microsite.