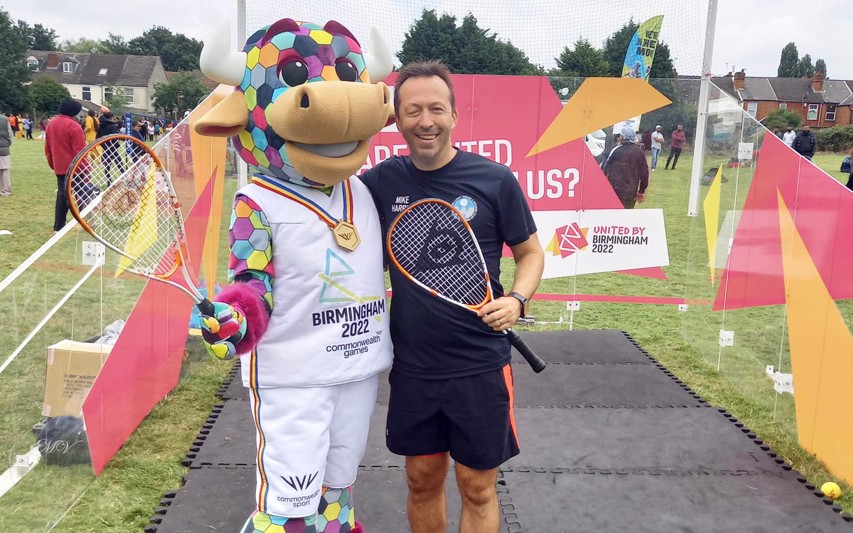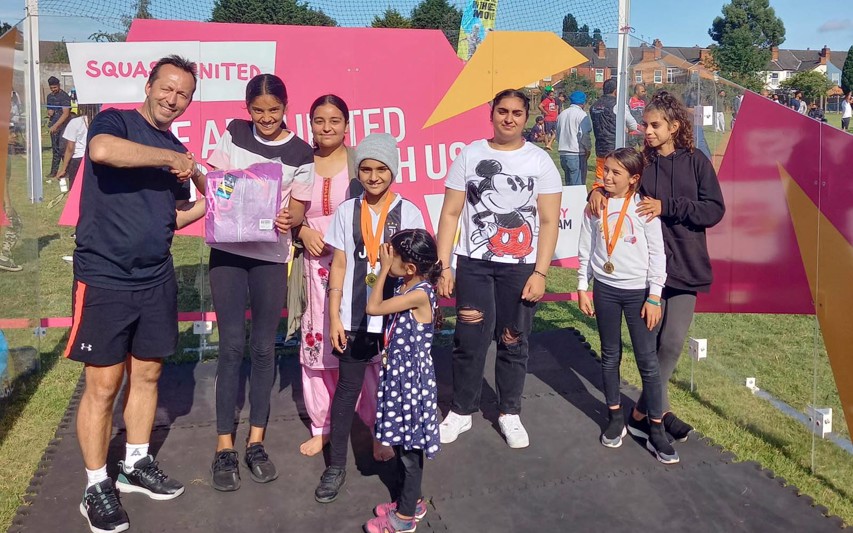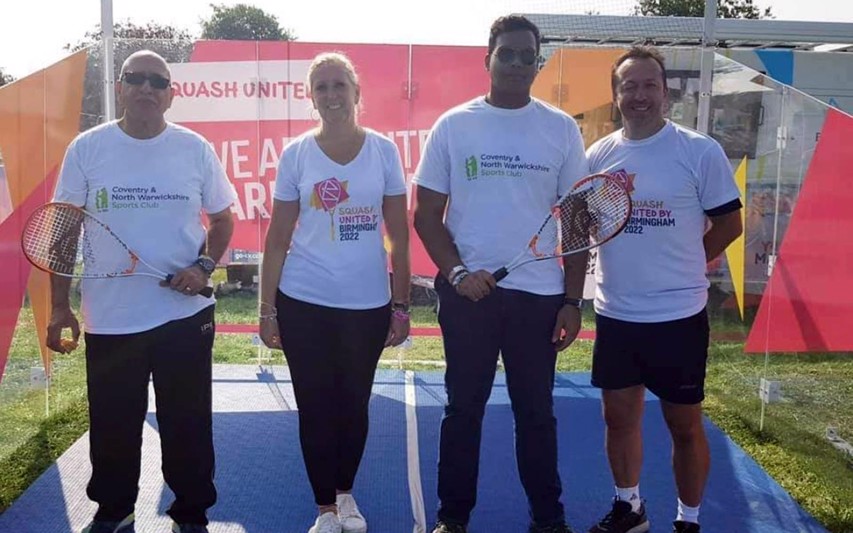 Squash United by Birmingham 2022
Squash United by Birmingham 2022 is a year-long legacy programme for the Birmingham 2022 Commonwealth Games which aims to showcase and raise the profile of squash, and give thousands of people from the West Midlands the chance to try the sport during a number of Community Engagement Roadshows.
The movement is being driven by a dedicated team from across the West Midlands and is supported by England Squash, the PSA Foundation, the World Squash Federation, Rackets Cubed as well as the county associations across the West Midlands.
The legacy programme began on 28th July in Centenary Squash, Birmingham which marked a year to go until the Games starts. A free sports festival was staged for local residents to try out some of the sports that will be part of the Games including squash. People had a chance to have a hit on one of two mini squash courts plus a batak wall and a rebound wall, and meet some of the biggest names in the game including World No.25 Declan James, England No.3 Millie Tomlinson and Welsh No.1 Joel Makin!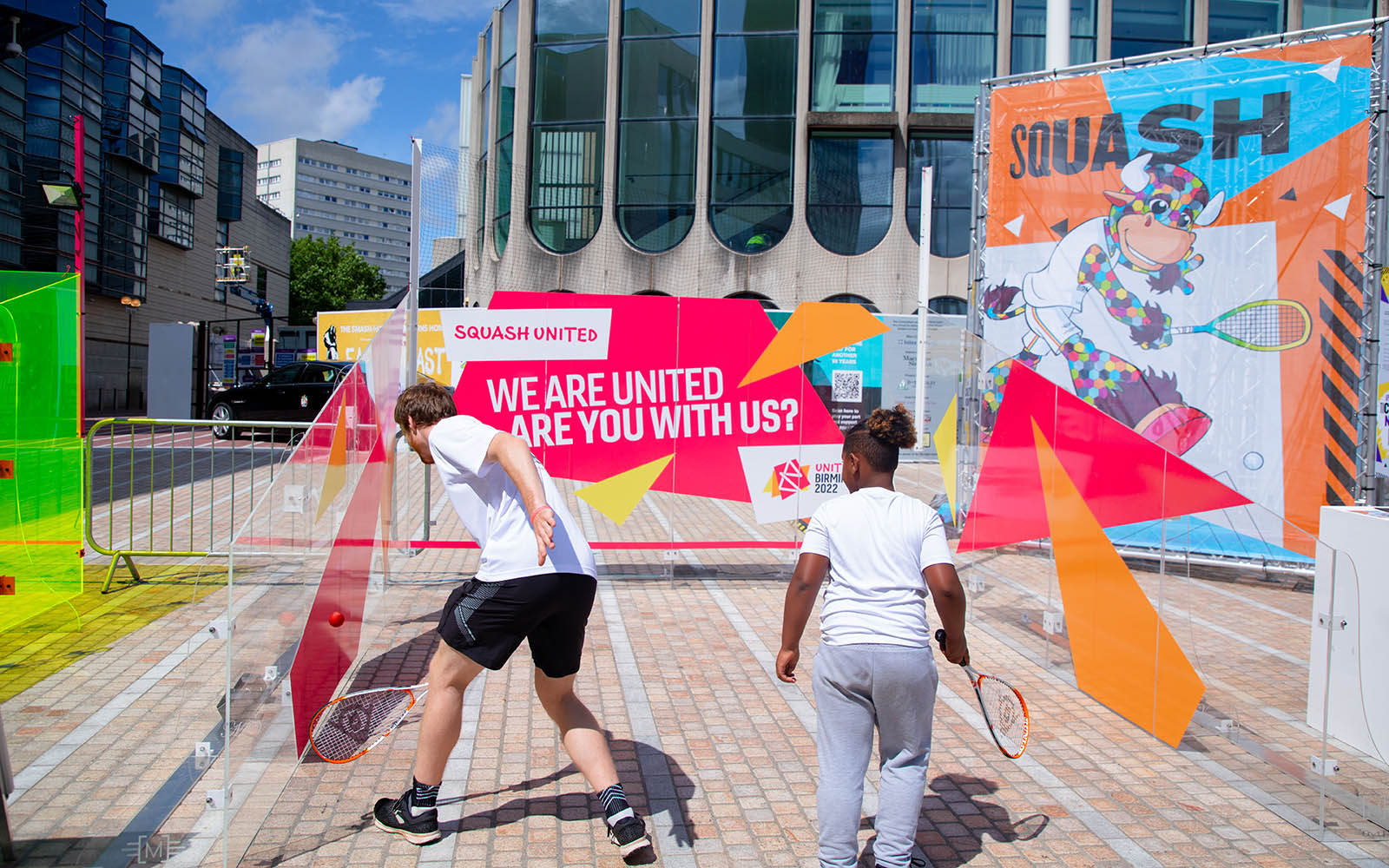 Roadshow dates and festivals
22nd August - Wolverhampton Gudwara Sports and Cultural Festival

31st August - Digbeth Young People Sports Festival
5th September - Godiva Festival, Coventry
11th September - Solihull Festival

12th September - Small Heath Sports Festival
19th September - Lichfield Sports Festival
Follow the roadshow on the Squash 2022 Twitter page.