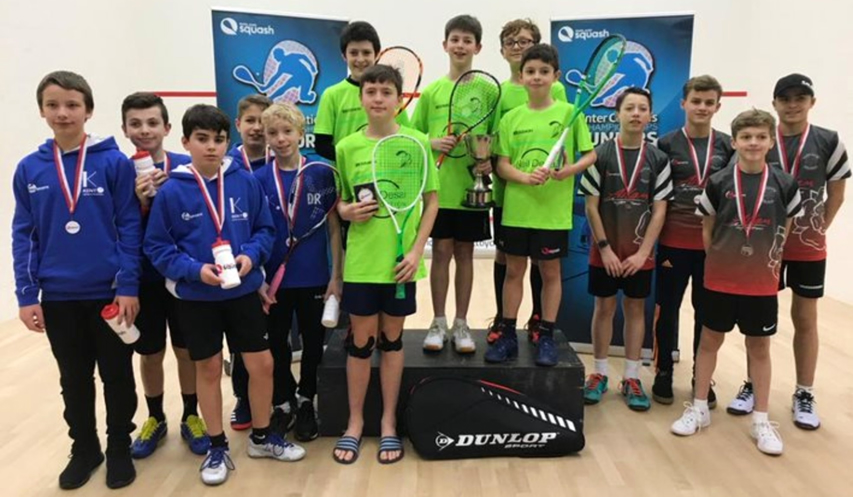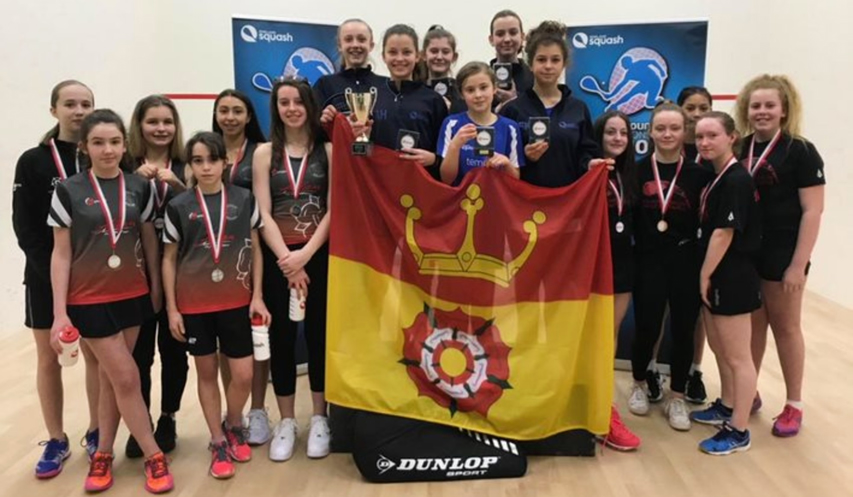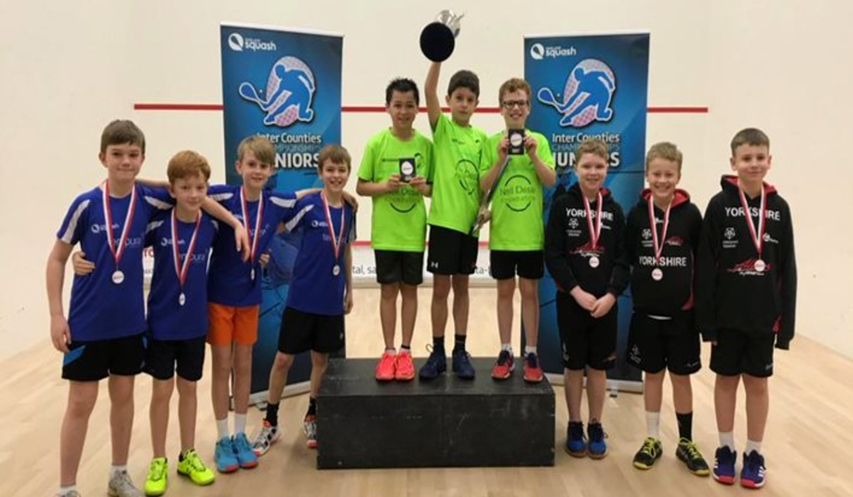 Junior Inter County Championships
---
The Junior Inter County Championships is the largest competition that we run with more than 1,000 players representing their counties in 10 different categories. This historic competition represents the pinnacle of county squash!

The competition is split up into two weekends; Stage one and Finals.
Entries are now open via our website and close on Wednesday 22nd September 2021 at 12pm.
Need help entering your county? Find out team entry walkthroughhere
---
Latest News
2021-22 Championships
Stage 1
Stage 1 for the Junior Inter Counties Championships has been confirmed for 13th-14th November 2021 which will be split into four regions, South-West, South-East, North, Midlands.
Finals
The Junior Inter Counties Championship Finals will be held in Nottingham on 15th-16th January 2022 and the confirmed venues are University Nottingham and Nottingham Rackets Club.
---
Regulations

A full copy of the updated regulations for the 2021-22 season will be available soon.
Format
The championships consist of two stages. Stage one splits counties into four different regions where they will play off to secure a position in either the championship finals or trophy finals.
Stage I:
The competition will be split North, South, Midlands and South West.
Each age category will be split into groups with between 3 and 5 counties in each group.
The winner of each group will go on to play in the finals, and the runner ups will go on to play in the trophy finals.
Stage I will be played as a best of 3 format.
Finals:
Each final will be an 8 monrad draw which will be played out over the weekend.
Plate finals will be a 4 team round robin format which will be played out over the weekend.
Finals will be played as a best of 5 format.
Please Note
U13, U15, U17 Boys teams consist of 5 Players.
U11, U19 Boys teams consist of 3 Players.
U11, U13, U15, U17, U19 Girls teams consist of 3 Players.
Competition management
The Championships are managed by England Squash.
Counties are responsible for entering teams and for the selection of players for teams.
All players must be valid England Squash members in order to participate in the Championships.
For more information please contact the team - Junior.Intercounty@englandsquash.com