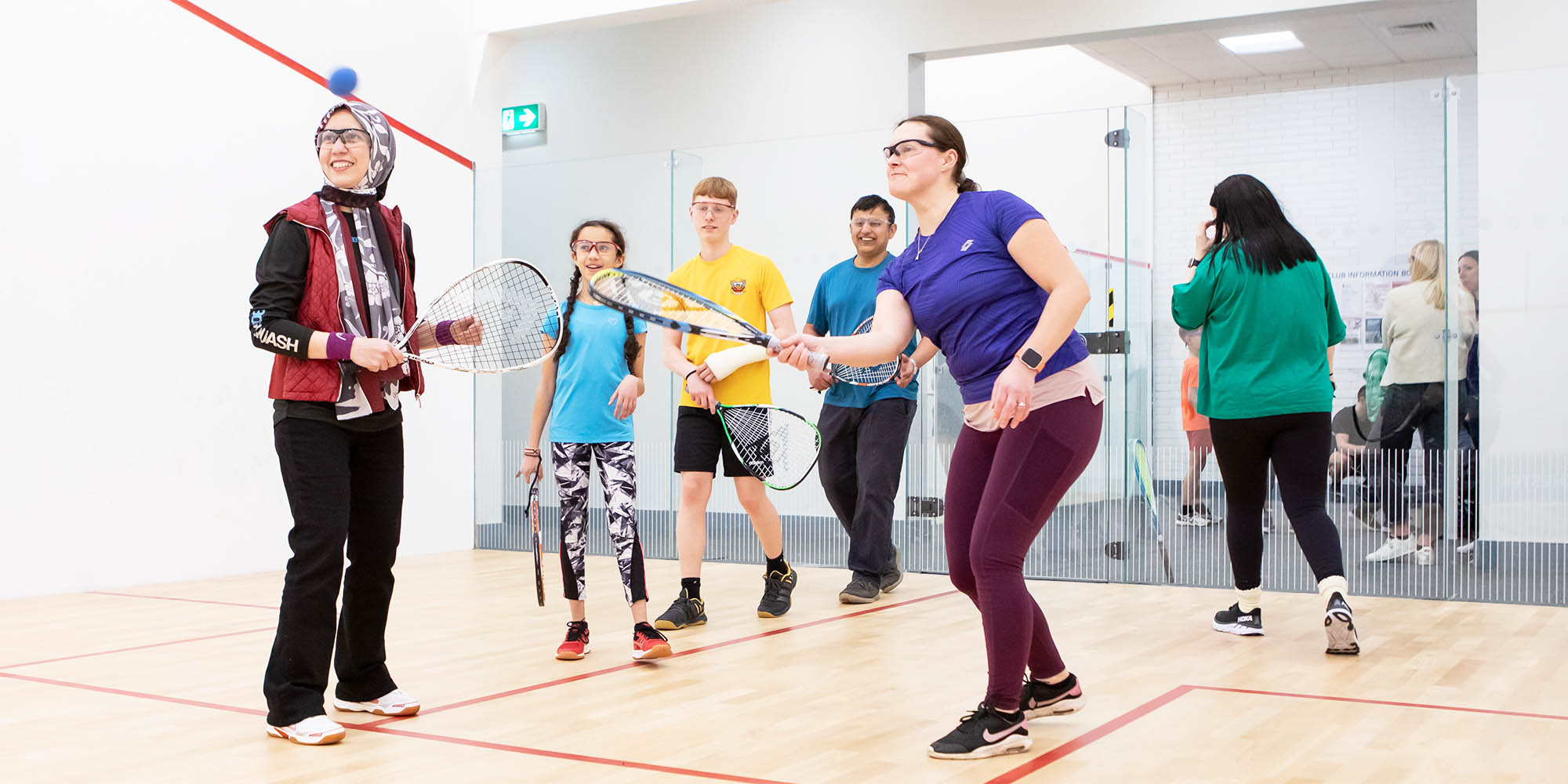 Ahead of the membership relaunch in spring 2024, we are running a series of engagement opportunities - from webinars to surveys - to ensure everyone has the chance to have their say on membership. Whether you're a player, a club, coach, county or league organiser, we'd like to draw on your knowledge and expertise of the game to help refine the new membership scheme to ensure it supports players, clubs and counties to thrive.
Community engagement survey
If you're interested in having your say, we have exciting news - our community engagement survey, which follows up on a number of key themes from the webinars, and aims to understand the views of the squash community across a broad range of topics relating to the new membership scheme - is now open!
Membership webinars - watch the replays
Player membership categories, individual benefits and prices
Wednesday 12 July 2023
We discuss the new membership categories that will be available to players, and the benefits members will receive through each one.
Impact on league organisation
Wednesday 19 July 2023
We explore how the change in membership will impact on the running of squash leagues and competitions of various types, the challenges it may bring and what we can do to minimise disruption.
Transitioning clubs to the new membership model
Thursday 27 July 2023
Hear about what the changes mean for clubs and other affiliated organisations, how we will manage the transition and what it means for their players. Also featuring Jethro Binns from SquashLevels talking about the new club communities feature, which will be available to England Squash affiliated clubs.
You can also download some slides about using SquashLevels within clubs here
Implementation for county associations
Wednesday 2 August 2023
Learn more about how the new membership scheme will impact on county associations, and hear a discussion about how county associations can work together with England Squash to ensure the new scheme benefits the whole squash community.
Previous webinars
In May we held some initial webinars for clubs and county associations to help those in the squash community to fully understand how it will impact them.
The webinars aimed to help:
Understand the changes and what it will mean for your county associations, clubs and players.
Get clarity on what happens when clubs and members approach their renewal date.
Find out more about the types of memberships that will be available for clubs and individuals.
You can view a recording of the webinars below.
---
Membership webinar - clubs
11 May 2023
---
Membership webinar - county associations
11 May 2023
Any further thoughts, feedback, questions or ideas should be sent to: membership@englandsquash.com.