Become a Squash Stars leader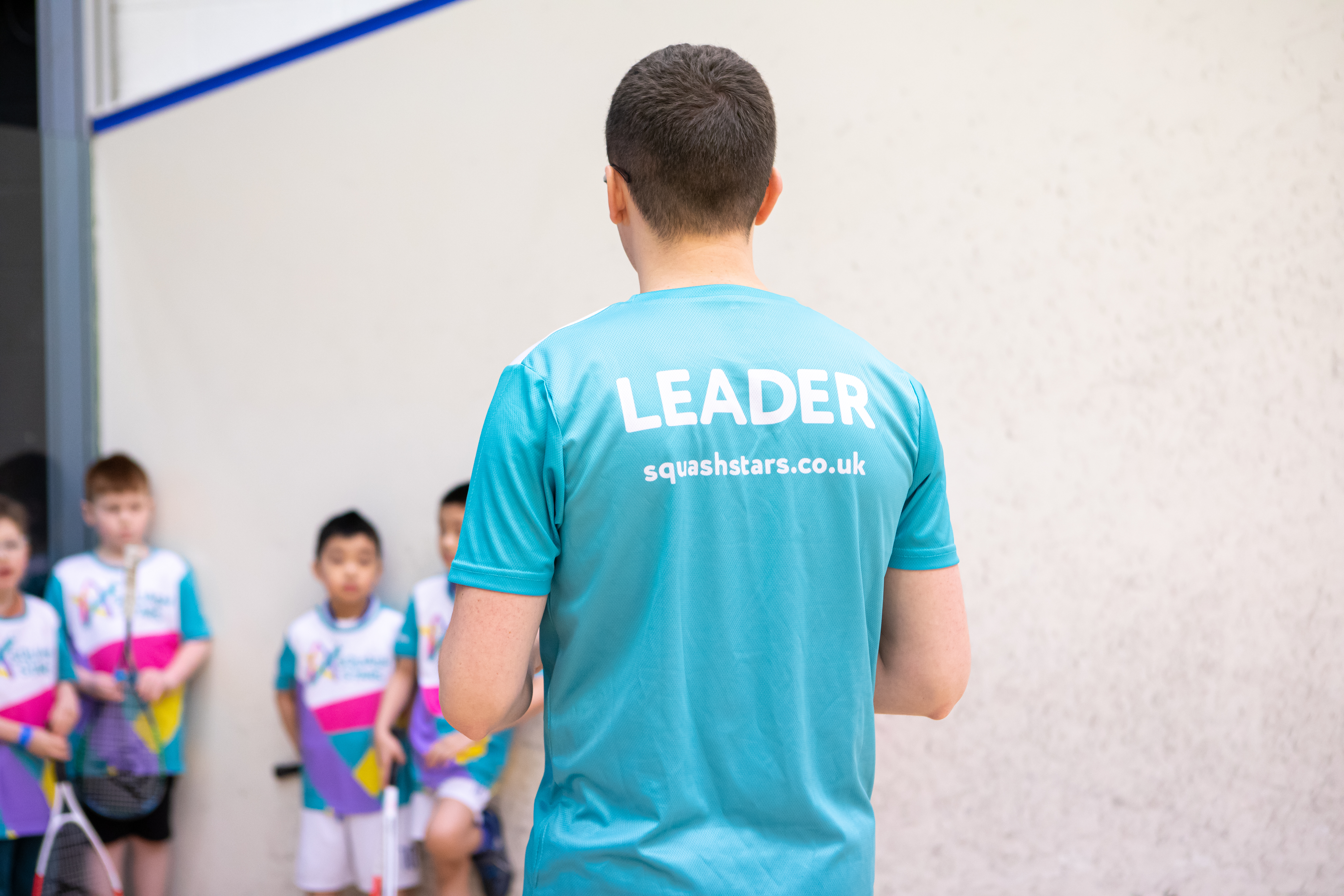 Do you want to run a Squash Stars programme? You just need to complete the Squash Stars Leaders course! Available for anyone aged 16 and over, completing the course means you'll be able to run Squash Stars independently for children aged 5-9.
The course will cover everything you need to know to deliver this fun six week programme, including how to delivering fun Junior 101 activities to groups of children, and how to market and promote your Squash Stars programme.
Every Squash Stars Leader will also receive a Squash Stars leaders T-Shirt upon completion of the course.
Who is it for?
Whether you're a coach, volunteer, parent, or just can't get enough of squash, you have the chance to become a Squash Stars Leader. You'll just need to have a valid Disclosure and Barring Service (DBS) and safeguarding qualification in place.
What does it cost?
Coaches Club members - free
For anyone else, the course is usually £50 but we're currently offering it at £25
When can I get started?
Straight away! The Award is now available to complete online and takes less than two hours to complete. Complete the course in your own time and at your own pace.
How to book
Coaches Club member? Book here | Non-Coaches Club member? Book here.