Eat Like a Pro: Pre-match snack
England Squash Performance Nutritionist Ollie Turner shares a sweet treat to boost your energy levels during a match.
Crunchy chocolate energy balls
Preparation time = 5 minutes; Cooking time = 20 minutes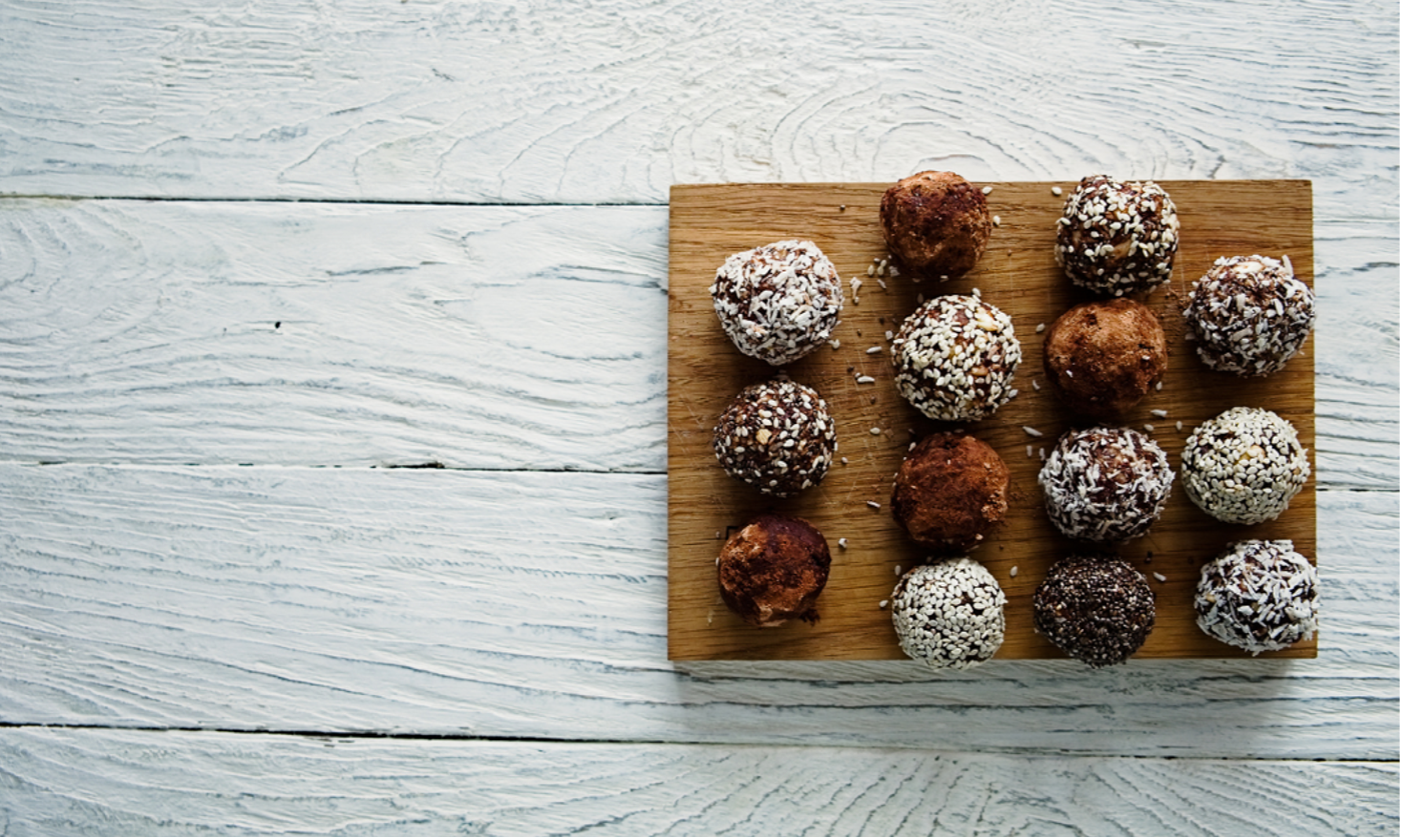 Nutritional values
per serving
Energy (Kj) = 634 kj
Energy (Kcal) = 151 Kcal
Fat = 4.7 g
– of which saturates = 1.5 g
Carbohydrates = 22 g
– Of which sugars = 18 g
Fibre = 3.2 g
Protein = 3.1 g
Salt = 0 g
If you're feeling a little sluggish before a squash match, these energy balls are the perfect snack to energise your performance on court.
Energy balls are predominantly made up of fast releasing carbohydrates such as dates, cranberries and honey. These sources of carbohydrate are preferable before exercise as the body can use them as a fuel for working the muscles and brain straight away. This can increase your speed around the court as well as maintaining concentration to reduce error.
The cacao powder and cacoa nibs provide a healthier alternative to chocolate - perfect for those with a sweet tooth. Cacao powder and cacoa nibs are dry solid components of the cocoa bean which have had the cocoa butter (fatty component of the bean) removed and provide a source of copper and magnesium - minerals which are used to convert food into energy.
If you feel you need an extra boost before stepping on court, aim to eat one ball between 1 and 60 minutes prior to exercise.

Ingredients
240g of dates (stoned)
60g of dried cranberries
60g of rolled oats
40g of honey or maple syrup
60g of almonds
30g of cocoa nibs
30g of cacao powder
Optional
Desiccated coconut
Cacao powder (extra)
Method
Mix all the ingredients into a food processor apart from the cocoa nibs.
In a large mixing bowl, lightly mix the newly formed mixture with the cocoa nibs (by not blending the cocoa nibs in the food processor it makes the balls crunchy).
Shape into golf ball-sized bites.
(Optional) You can coat each ball in some desiccated coconut or more cacao powder.
Set in the fridge for 20 minutes.
Store the balls in an air-tight container either in the fridge or in a cupboard and they'll keep for up to a week.