Eat Like a Pro: Breakfast
England Squash Performance Nutritionist Ollie Turner shares his favourite breakfast to optimise your recovery after those first hard sessions on court.
Smoked salmon, poached eggs and avocado on toast
Preparation time = 5 minutes; Cooking time = 15 minutes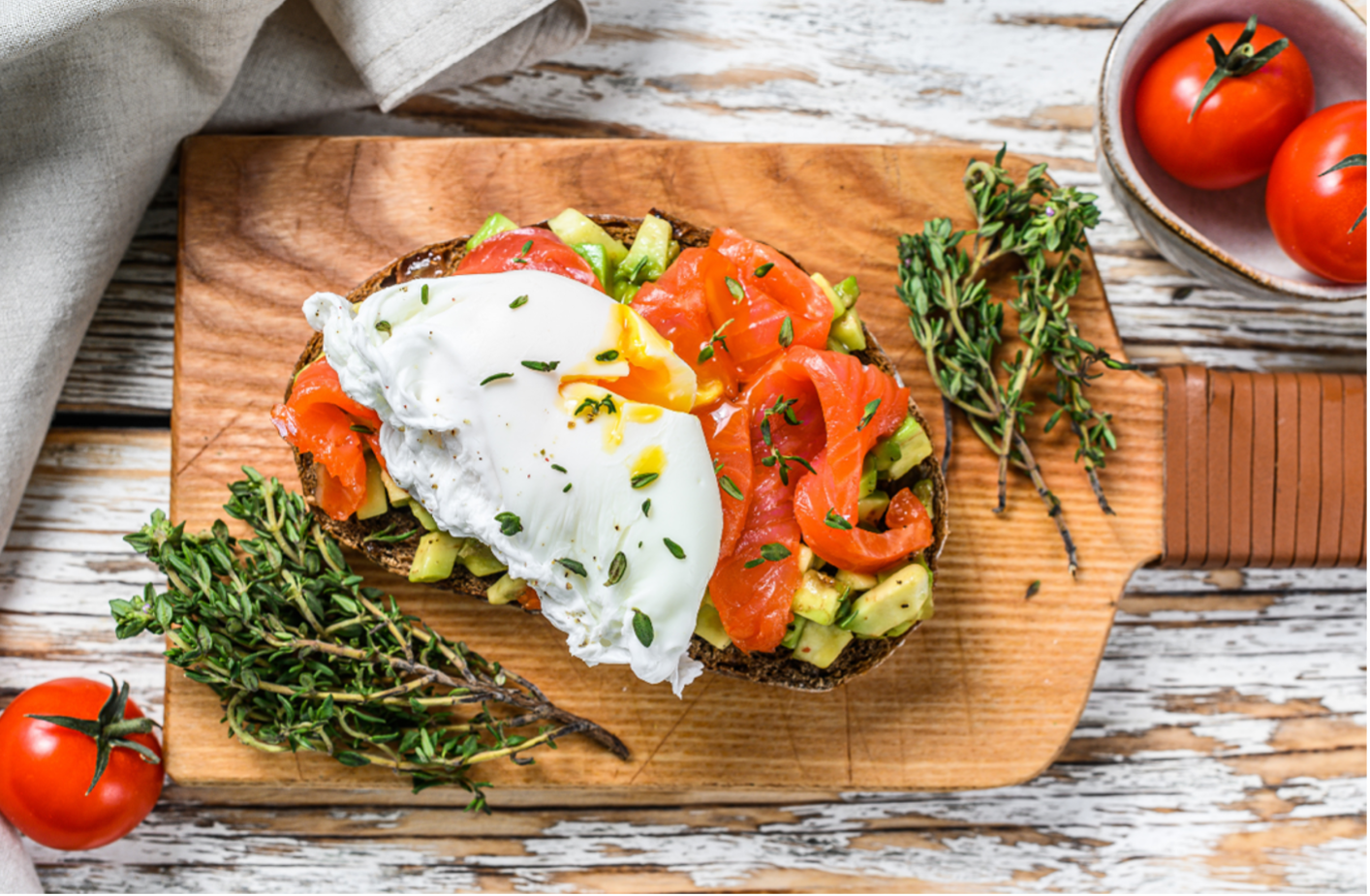 Nutritional information
Per serving:
Energy (Kj) = 1670 kj
Energy (Kcal) = 401 Kcal
Fat = 25 g
– of which saturates = 5.8 g
Carbohydrates = 18 g
– Of which sugars = 1.7 g

Fibre = 5.3 g
Protein = 24 g
Salt = 2.1 g
This breakfast recipe is perfect to optimise your recovery after those first hard sessions on court as it contains a source of protein and is high in omega three fatty acids. Protein, which is found in the eggs and salmon, repairs and rebuilds cells such as muscle which are broken down overnight.

Omega-3 fatty acids which are found in the salmon, optimise this process of repairing and rebuilding muscle. Therefore, this dual combination of nutrients will help to minimise any soreness experienced after the first few times back on court.
The avocado contains a source of vitamin E, an antioxidant which reduces the amount of stress the body is put under. This may also help to optimise your recovery from those the lung busting sessions. The wholegrain bread provides a slow releasing source of carbohydrate which to help keep you fuelled throughout the day.
Ingredients
2 slices of wholegrain bread (toasted)
1 ripe avocado
2 eggs
100 g of smoked salmon
Chilli flakes (optional)
Smoked paprika (optional)
Method
Poaching the eggs
Bring a saucepan of water to the boil and use a wooden spoon to gently stir the water.
Crack the egg into a bowl and then carefully lower into the pan (this helps prevent the egg from breaking).
Cook each egg for 3-4 minutes. When done, use a slotted spoon to move the egg onto kitchen paper to remove excess water.
Repeat for each egg
Assembling the toast
Using a potato masher, mash-up a whole avocado
Spread the avocado onto each slice of toasted bread
Place the poached eggs on top and the smoked salmon on top of each egg
Sprinkle on some chilli flakes and smoked paprika to add some extra zing
Enjoy!
Come back next Wednesday 21st April as Ollie reveals the optimum lunch...